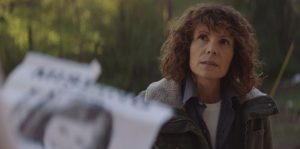 Set in the Deep South, Through the Glass Darkly takes audiences into a parent's worst nightmare as Charlie (Robyn Lively) relives the abduction of her daughter Lily (Kinsley Isla Dillion). Though months have passed and the trail has gone cold, a new kidnapping in the area may lead to Charlie finally being reunited with her daughter. Unfortunately for her, the second kidnapping places Charlie as the prime suspect. Director Lauren Fash takes viewers on a modern thriller that will have you second-guessing everyone – including yourself. Don't believe everything you see as Through the Glass Darkly invites you along for a perilous investigation.
In the wake of a tragic kidnapping, the victim is found to be the daughter of Trip Carmichael (Michael Turro), the wealthy heir to a large whiskey distillery. When the police begin to investigate, all early leads point to Charlie – a town outsider, haunted by her daughter's abduction and coping with separation from her wife Angela (Bethany Anne Lind). As the case heats up, Charlie enlists the help of local reporter Amy (Shanola Hampton), to uncover Carmichael's hidden past and put an end to a long-filed missing person case. But, as the mystery unravels, Charlie and Amy soon discover that some things may be better left forgotten.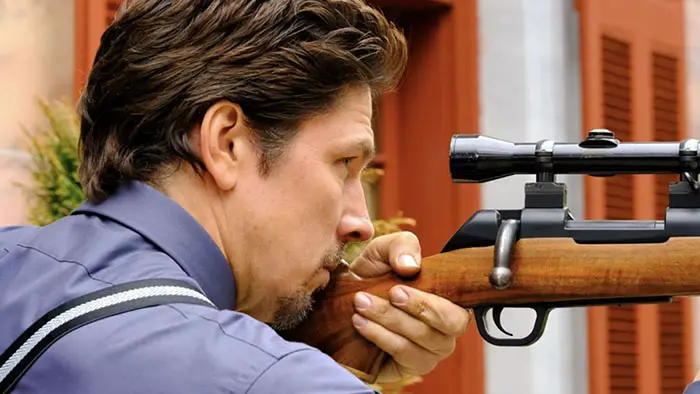 "…a new kidnapping in the area may lead to Charlie finally being reunited with her daughter."
Through the Glass Darkly is a thriller for the #MeToo era. The film faces issues of homophobia, sexism, and sexual violence head-on and allows the women on screen to discuss these topics while still delivering a solid thriller. While discussing these incredibly relevant topics, the movie gives Lively and Hampton's license to embody their characters and attempt to achieve a sense of justice in an incredibly prejudiced environment.
Lively increases the depth of Charlie throughout the film as she plays an unstable character, continually shifting between reality and her perceived reality. Through Lively's performance and Fash's direction, Through the Glass Darkly does an excellent job of misleading the audience while still delivering all the clues to unlock the mysteries hidden within the film.
Fash delivers a film that feels equal parts Shutter Island and Green Room, often playing on the worst scenarios paired and with an unreliable worldview. The film brings tension when needed and resolves that through the unexpected. There are moments where predictability and jump cuts detract from the narrative, but these are few and far between. Though the film is far from the first entry in the canon of "parents searching for children thrillers," it still delivers enough twists and turns to hold a place among the Prisoners of the world.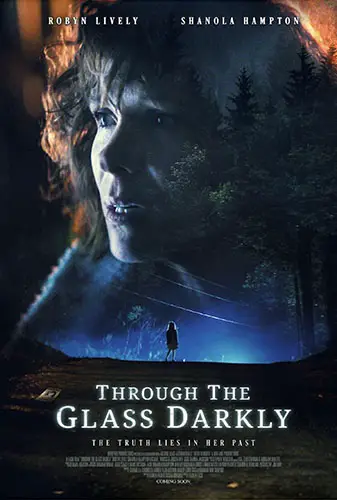 "…a thriller for the #MeToo era."