However, Reid has an ace up her sleeve, and this the 86-year old Dagg herself. That's right, Dagg is alive and, of course, everywhere in the film. She's articulate and well-spoken, but also has a fantastic sense of humor, and will charm every single person watching the movie. Seeing Dagg's face light up as she recalls being in the wild, amongst the giraffes, or explaining about their peculiar gait makes you care more for giraffes than maybe you ever had before.
Reid also lines up a fantastic array of other interviewees, all of who bring something to the table. Keith Ronald was the chair of the committee that denied Dagg tenure, and he discusses why they thought it was the right thing to do. Of Ralph and Anne's three children, only their daughter Mary is featured in the film. There are zookeepers, animal behaviorists, and biologists, all of who credit Dagg for their field of study.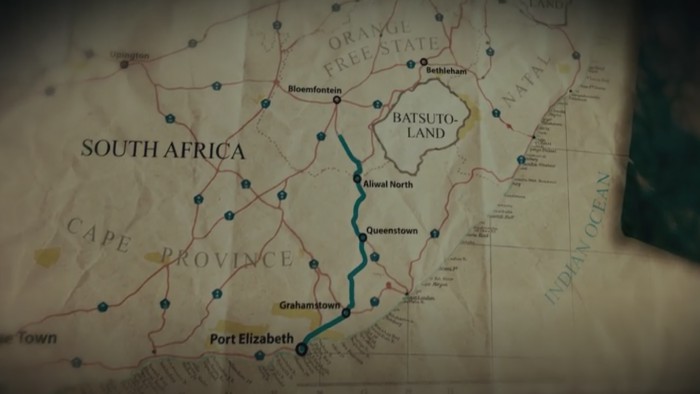 "…they feel like exposition dumps and tend to stop the momentum…"
One of the more fascinating elements of the film is having all these experts discuss why giraffes aren't as popular as primates. Why don't they capture the public at large the same way? Giraffes are curious creatures, their social networks are relatively complex, amongst other exciting facts about them. While a proper conclusion is not given, it is odd to note that Fossey and Goodall are, more or less, household names, while I had never heard of Dagg until this film.
And that really gets to the heart of The Woman Who Loves Giraffes. Dagg gets invited to return to South Africa with a researcher who was inspired by Dagg's original work. Of course, she jumps at the chance and watching her light up being around these animals and familiar lands again are shockingly sweet.
The Woman Who Loves Giraffes sets out to tell the important story of Dagg's life. While director Alison Reid tries to be a bit more engaging than a simple talking-head documentary, with varying success, the movie has earnestness and heart. So, even with its issues, it is still a solid good time.
"…Giraffes are curious creatures, their social networks are relatively complex..."