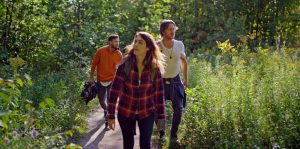 Learning to cope with tragedy is a private and intimate process that is different for everyone. In The Wishing Tree, Julia (Laura Adamo) has reached a breaking point after a series of events destroyed the life she knew and forever altered the future she planned. The death of her controlling mother and a series of miscarriages that tanked her marriage has left Julia sad and adrift. Her way of beginning to process the overwhelming changes in her life is to escape.
She goes hiking, seeking solitude and to commune with nature, as she did when she was young. On the trail, Julia encounters two men, Ryan (Altair Vincent) and Caleb (Sebastien Roberts). Like her, they are both coming to the forest to shake off difficulties in life. But, unlike her, neither of them has a clue about hiking or surviving in the wilderness. After she witnesses Ryan, who fancies himself a master forager because he owns a "forest to table" restaurant, almost eating poison berries, Julia offers to look after the two of them as they go on their journey.
Julia's sorrow at not being able to have children drives her vision quest. She remembers a place from when she was a little girl that could heal her and goes looking for that special tree. The men each have failures and dark secrets of their own. Ryan is unsure of his sexuality, and Caleb is an alcoholic.
All of these swirling emotional storms come to a peak one night when Julia has sex with Caleb, which turns into a three-way where Ryan makes a move on Caleb. This is poorly received, and each of them is repulsed by what they've done. The group is fractured, and after a couple more missteps, Julia decides she is unable to babysit two grown men, going her own way. Will they wind up together again? Can Julia find the place she remembers going to as a kid?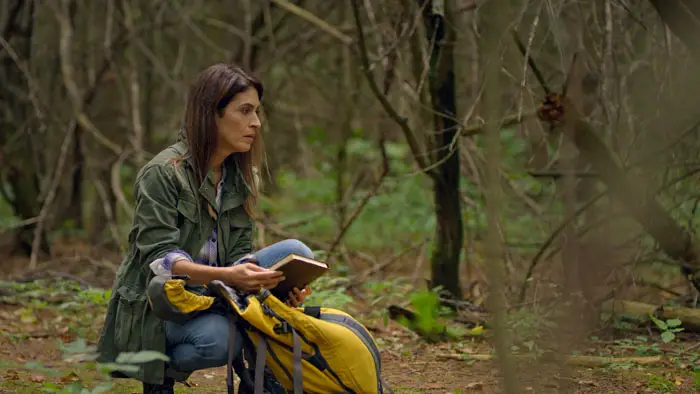 "After she witnesses Ryan…almost eating poison berries, Julia offers to look after the two of them…"
From a production perspective, The Wishing Tree is a one-woman show. Laura Adamo directed, stars in, and co-wrote the script with Dominic Auld and Stephen Chambers. Visually, the film is a feast for the eyes. Eric Oh's cinematography of the Northern Ontario trails captures the color and beauty of the land perfectly. The soundtrack sets the stage for the adventure in nature as the group pushes deeper into the woods to find whatever each of them lost.
How you react to The Wishing Tree will depend on how you decide it's meant. As a straight-ahead story, it badly strains suspension of disbelief. A distraught woman encounters two hot guys on her forest wanderings, who have sex with her, and tease about having sex with each other. Then her emotional pain is released… well, it all gets to be a bit much. However, as a metaphor for the search for truth and balance, set against a backdrop of magical realism, it works well.
Julia's moment of clarity, perhaps, could lead her, literally and figuratively, out of the woods. She could eschew magical thinking to return to the real world and focus on getting better with the guidance of mental health professionals. The observable facts of the universe preclude any anthropomorphism. Seeing some malevolent force challenging us is, in fact, our narcissism insisting we are interacting with a world that is aware and notices us. There's no evidence of either of those things. We make all that up. Cruelty and indifference are human traits.
That takes nothing away from Julia's internal odyssey as she deals with her pain around the failed relationship with her mother while trying to make peace with the fact that she's unable to have children of her own. The Wishing Tree shows us that hope can be found in many places, in many ways.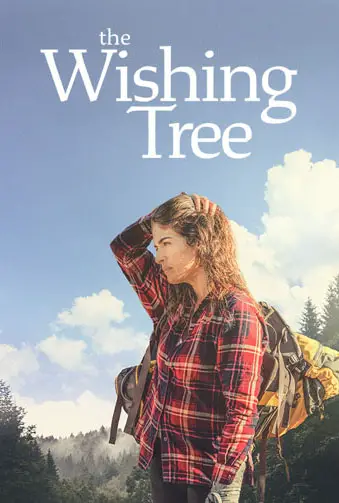 "…hope can be found in many places, in many ways."