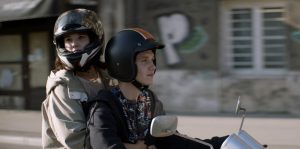 And what a cold, albeit beautiful, city Sarajevo is. Wealthy folks run over street dogs and barely bat an eye. The death of a parent leaves a character stranded and alone. Then, there's Cedo, personifying the city's lingering evil, who makes the cousins bark for their lives. (Canines play a crucial symbolic role in the film.) The pièce de résistance, which perfectly captures both the splendor and melancholy of Sarajevo, comes towards the end: a shot that tracks the golden sun, first positioned between two lovebirds, then falling behind lavish hills and reemerging to find one of them gone.
Drljača clearly has a deep affection for the city, as evident by his bitterness and anger. He observes the graffiti-stained, blocky, grey architecture, set against the backdrop of nature's (and human) opulence: a mishmash of a metropolis, still recovering from the shock of a major assault. Mona may view it all on her cellphone and shake her head at it, but Faruk is there, every day, fighting for survival.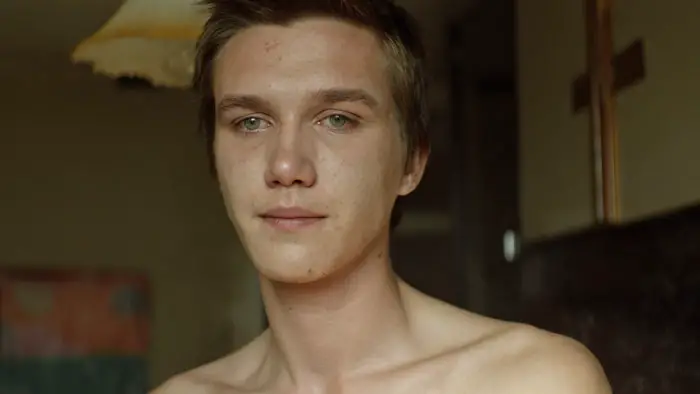 "…Drljača nails the little moments that matter."
While the majority of the story reflects the city's lugubrious nature, Drljača allows himself some warmer, Terrence Malick-like touches when depicting the love story between our adolescent protagonists. Čemerikić holds it all together like glue with his deeply expressive gaze, nailing his character's charm, his yearning for a better life – all attempts to mask the subliminal awareness that he's doomed.
At under 90 minutes, The White Fortress feels unresolved, despite the clear resolution. Perhaps it would have benefitted from a longer running time to further flesh out its characters, along with its multiple thematic threads. Still, props to the skilled Drljača for aiming so high – I'll take a film that makes it 70% of its way to achieving consciousness-elevating ingenuity over a film that settles on 100% pandering, any day.
The White Fortress screened at the 2021 Berlin International Film Festival.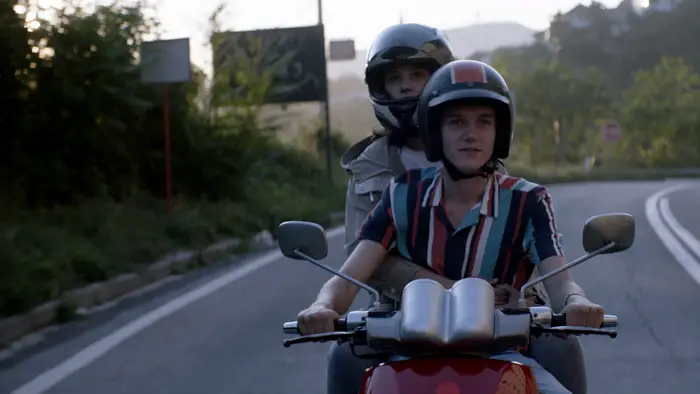 "…what a cold, albeit beautiful, city Sarajevo is."