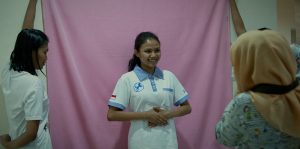 SLAMDANCE FILM FESTIVAL 2021 REVIEW! Dea joins the important sub-genre of films representing and documenting the lives of domestic workers, which also includes Roma, Sunday Beauty Queen, Lingua Franca, and Ilo Ilo. Unlike those pictures, however, this Alberto Gerosa directed drama features improvised performances based on the writing and creativity of a collective of Indonesian domestic workers working in Hong Kong and Macau. It is well worth seeing as a piece of advocacy that will hopefully help to implement better policies for the treatment of domestic workers all over the world.
Dea (Dea Panendra) is an Indonesian woman with dreams of becoming a singer. A man convinces her stepfather that she should become a domestic worker to support her two younger sisters. Dea attempts to inform herself about the conditions faced by domestic workers who travel out of her small town, but there is only so much that she can surmise. Ultimately, she agrees to give it a try and goes with the man to what appears to be a seedy basement where she and nearly fifty other women learn about the art of service. The Home Econ Bootcamp is just that – a boot camp designed to instill values of submission and subservience with continual back and forth oral drills to hammer in these modes of behaviour.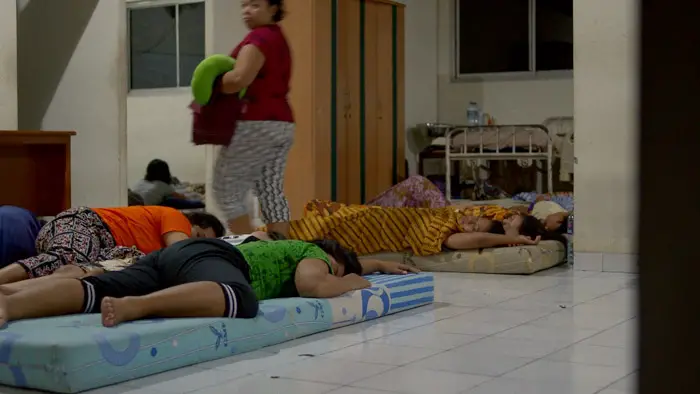 "…Dea should become a domestic worker to support her two sisters…"
Eager to do well, Dea volunteers to be a model student, smiles happily for the photos, and is sent to Hong Kong to work for a family. Dea does not spend the whole movie with this family, nor develop a meaningful bond with the family's small child – but that is the point: she isn't able to. Finding herself between a rock and a hard place, Dea is ultimately left to fend for herself in Hong Kong without any assistance except that of an older Italian man who claims to have a ticket to success for her singing dream.
Dea wishes to make a singular point, and it does, rather aptly. There is no safety net for these domestic workers. Facing coercion from back home – even if gentle, it is still coercion – as well as being confronted by a lack of oversight on the part of the agencies that provide staffing, the domestic workers are easy prey for unscrupulous, wealthy, and mercilessly judgmental families. A story at the end delivered by one of Dea's peers is devastating. It shows the potency of speaking one's truth: a domestic worker is forced to buy her food on her one day off a week and must cook all the meals for herself during that day. Furthermore, she may or may not have that food taken away from her.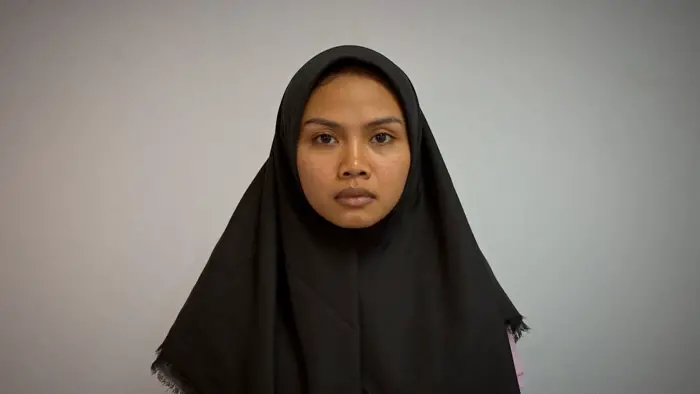 "…help[s] illuminate many of our social ills."