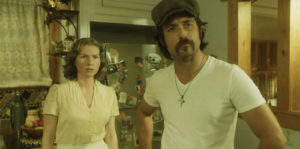 DANCES WITH FILMS 2022 REVIEW! Taking a page out of history to remind us how far we have come as a society is an eye-opening and valiant effort by director Daniel Adams for The Walk. If the cast doesn't hook you, perhaps the acting will, along with some excellent set and costume direction for a period piece that was not filmed in Boston but on location in Louisiana. The drama provides insight into a pivotal time in U.S. history with the establishment of bus integration while the nation's public school system had to desegregate and face racial division front and center. It is ugly, vile, and brutal to realize and see that this did happen.
Set in South Boston, known as Southie, The Walk reveals how segregation had a profound and insidious existence shrouded in blatant bigotry and ruthless societal pressures. Bill Coughlin (Justin Chatwin), a dedicated Irish cop and Southie native, is not only confronted with his beliefs and oath as a police officer to protect citizens, but he must handle it in his personal life too. But, he sticks to his belief in all people, regardless of color or race.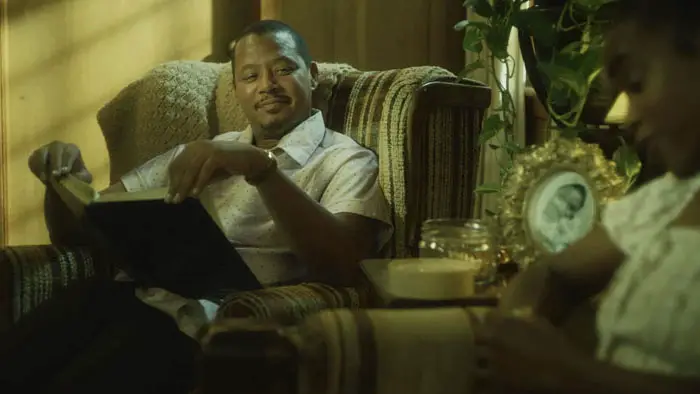 "…everyone will walk with each other, black and white, from their bus to school."
His daughter, Kate (Katie Douglas), enters her senior year of high school with the new integration laws and has her own opinions on it. The neighborhood underworld mob led by McLaughlin (Malcolm McDowell) and his motley crew, including recently released ex-convict Johnny Bunkley (Jeremy Piven), refuse to accept integration and have certain ideas about things that need to be changed. A mandate set forth by the Boston School Committee is that everyone will walk with each other, black and white, from their bus to school.
Handling a history of oppression and stereotypes, Lamont (Terrence Howard) and his daughter Wendy (Lovie Smith) reveal their familiar fear of integration. On their side of the racial war and in Southie, which is nothing new to them, integration is just another obstacle to overcome that they need to be strong for once again. It is interesting how The Walk successfully examines the past's relationships and realities of racial inequalities with those that exist today. Unfortunately, the hype and anxiety that leads Wendy and her classmates to walk from the bus to enter school are worse than imagined. A mob tries to push over their bus, and a shooting occurs — a motive deeper than integration fears. However, the aftermath sets forth irreversible truths and understandings. Like it or not, integration is necessary for the future and progress of society.
What makes The Walk effective in its handling of extreme racism and appalling societal pressures is the many layers of the close-knit Southie community captured throughout the narrative. There are many walks in the film that foreshadow what is to come. There is a police presence and behavior whose actions are believable. The language and feel of a community build at a steady pace. McLaughlin and Johnny Bunkley look and feel like the Southie underworld gangsters they are. Every actor has control of their characters. Even if it's a bit over the top for violence and sensation, especially for Johnny Bunkley's son John (Matthew Blade), Kate's high school bad boy sweetheart who brings out her bigotry and change of heart, nonetheless, the film holds its dramatic appeal. Although it ends with an empty feeling, there is strength in knowing that things have changed and reminders of change are good.
The Walk screened at the 2022 SFFilm Festival and the 2022 Dances With Films.