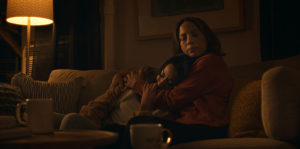 TRIBECA FILM FESTIVAL 2022 REVIEW! Navigating middle age with all the personal, familial, and professional complications that inevitably arise is an obstacle most of us will have to face. I'm personally not at that point yet, but thankfully director Ben Snyder's Allswell is here to help us prepare for such a sobering reality. What if one's daughter chooses a path contrary to your values? What if the career goals once envisioned as a young woman hasn't come to pass? Written by stars Liza Colón-Zayas, Elizabeth Rodriguez, and Daphne Rubin-Vega, the film delves into the lives of three women as they face these difficulties and much more.
This unassuming drama examines the complex lives of Daisy (Elizabeth Rodriguez), Serene (Daphne Rubin-Vega), and Ida (Liza Colón-Zayas). Daisy is a single woman desperate to be a mother after a series of failed relationships and a biological ticking clock making the natural process unlikely. She subsequently strikes a deal to adopt the baby (non-binding, of course) of young teenager Nina (Mackenzie Lansing). However, all is not what it seems.
Daisy's sister Ida, a medical professional working at a clinic specializing in sexual health, meanwhile deals with her brother, Desmond (Felix Solis), and his alcohol-induced liver failure. And we can't forget about Serene, a single mother and former singer distraught by the realization that her talented daughter, Connie (Shirley Rodriguez), has become a lingerie model (or worse), taking her clothes off for sketchy photographers throughout the Tri-State area.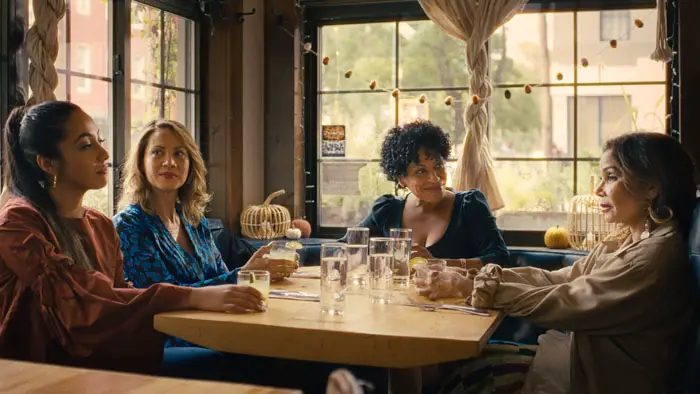 "Daisy is a single woman desperate to be a mother after a series of failed relationships and a biological ticking clock…"
That's obviously a lot to unpack in Allswell, and at ninety minutes, the filmmakers are overly ambitious in their attempt to unravel the multitude of narrative threads brought to bear. In addition to the subplots already mentioned, we're also introduced to the problems at Daisy's café (the titular Allswell) involving the sketchy bartender Gabe. He's played by Bobby Cannavale, who is admittedly one of cinema's greatest slimeball character actors. Oh, and there's also the firing of Ida's close friend and work assistant Clint (J. Cameron Barnett) for theft. It's just too much, and the story suffers as a result. In long-form television, more space could have been provided to flesh out these developments, but these threads feel underbaked here.
Of course, there's also no denying the powerhouse performances on display here, as Rodriguez, Colón-Zayas, and Rubin-Vega carry the film. The relationship between the three of them would have been enough to sustain audience interest had more focus been given to keeping them front and center in the midst of all the side characters. Their chemistry as performers together is particularly noticeable, so it's a shame more focus wasn't given to keeping the three of them on-screen together as much as possible.
Disappointing for sure, but we don't have enough films that bring us into the experience of the Puerto Rican community in New York. While we have both iterations of West Side Story, those seeking stories grounded in contemporary New York might be disappointed because mainstream stories of this ilk are surprisingly few and far between. That in itself might be a reason to check out Allswell.
Allswell screened at the 2022 Tribeca Film Festival.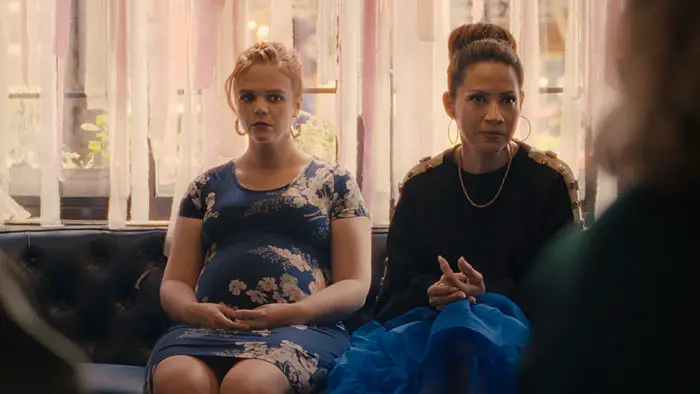 "…powerhouse performances on display..."