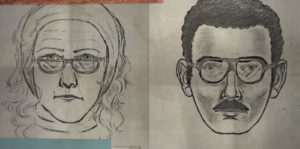 SFFILM FESTIVAL 2022 REVIEW! Sometimes a mystery is best left unresolved. Such is the case with the central conundrum in Allison Otto's intriguing documentary The Thief Collector. A heist, a painting, and an eccentric couple are connected via a thread that will forever remain unknown. The flawed but entertaining film doesn't set out to resolve the mystery, reveling instead in all the tantalizing questions and potential scenarios.
In Cliff, New Mexico, a deceased couple's home is filled with dozens of framed artworks – among them is Willem de Kooning's "Woman-Ochre," one of the most valuable paintings of the 20th century. "Truthfully, one of the ugliest paintings I've seen in my life," an interviewee comments. "I wouldn't give you $5 for it," another states. Likened to a bonobo splashing colors on a canvas, the work of art nevertheless held some irresistible appeal to Rita and Jerry Alter. Cut out of its frame and stolen from the University of Arizona Museum of Art – no fingerprints, "nothing to investigate" – it somehow made its way to their house. 
Otto talks to acquaintances and family members, tracing the couple's history. Fascinating, at times touching tidbits emerge. A man held the $160M painting behind his couch, armed with guns, terrified of crackheads. The painting was painstakingly restored to its "original glory" at the Getty Museum in Los Angeles. When "Woman-Ochre" was returned to its original museum, the tears and gratitude with which it was received reveal the power of art.
"Cut out of its frame and stolen from the University of Arizona Museum of Art – no fingerprints…"
How did the Alters get the money for their extravagant lifestyle? Did they steal the painting purely for their own enjoyment? Did they even steal it? The couple's romantic/romanticized background, filled with exotic travel and expensive cars, fuels the ambiguity felt throughout The Thief Collector.
Sadly, the multiple reenactments, replete with narration and hammy acting, fall prey to their artifice, never as riveting as the interviews and archival footage. They jar, standing out from an otherwise fluid structure. Scenes of folks reading Jerry's frankly lackluster stories also unnecessarily stretch out the already-overlong running time. The significance of his humdrum musings to the main plot and character development is undeniable, but a little trimming goes a long way.
As an examination of art and the mysterious things that lurk in all of our heads, The Thief Collector does a splendid job, demonstrating how we truly never really know each other's capabilities. At its heart, however, Otto's doc is a lighthearted, quietly scandalous heist story. It is both heartwarming and heartbreaking and as purposefully baffling as Willem de Kooning's celebrated/reviled painting.
The Thief Collector screened at the 2022 SXSW Film Festival and the 2022 SFFilm Festival.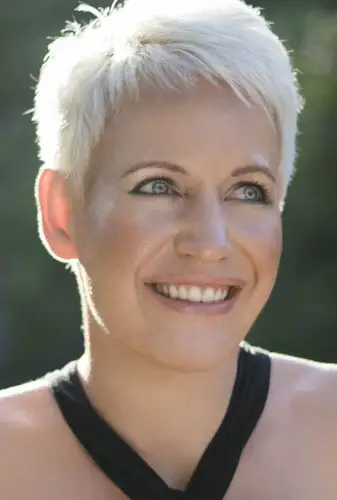 "…heartwarming and heartbreaking..."