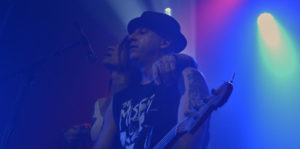 The Sound Of Scars, directed by Leigh Brooks, is a documentary about the metal band Life Of Agony. The band was formed by cousins Mina Caputo and Joey Zampella after the younger Zampella convinced Caputo to join him at an audition one day. Bassist Alan Robert rounds out the founding members while they went through a plethora of drummers, most notably Sal Abruscato and Veronica Bellino, who currently holds that position. While metal is not everyone's cup of tea, therefore, Life Of Agony's music might not be for all audiences, their story is sure to inspire all who watch the film.
See, Mina Caputo was born a male to junkie parents, eventually to be raised by her grandparents. In an effort to keep things light, her grandparents kept a lot of these facts from her. Growing up as "Keith," Caputo housed a lot of anger, never really feeling like she fit in. This was true even when she was onstage before transition, as she'd often perform lead vocals with her back to the crowd. But after coming in 2011, the singer emerged as "a really great frontman" for the band.
The Sound Of Scars is a humanizing portrait of the trials, tribulations, and inspiring outcome of a trans person, but Brooks also sets down a parallel path. The filmmaker also examines how the trauma and scars of the past haunt people into their adulthood. This is evident in Caputo's story, but it is also present in the life of Joey Zampella. His father was a violent alcoholic who often beat the guitarist and his mother. These two narratives, coupled with the look at the band's rise and legacy, provide a rich, deeply resonant watch, no matter one's feelings on metal (but again, Life Of Agony is really good).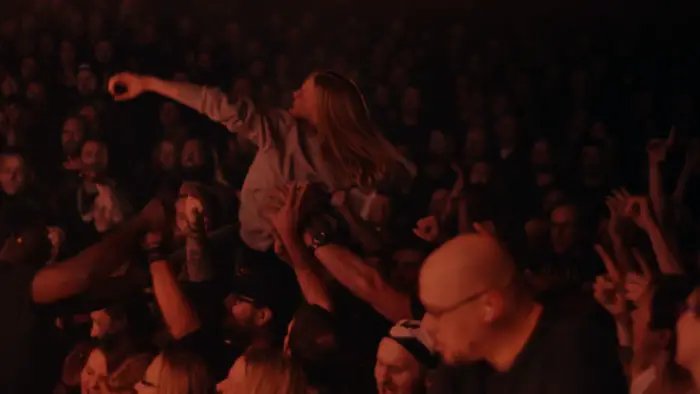 "…Mina Caputo was born a male to junkie parents, eventually to be raised by her grandparents."
Brooks uses new interviews, archival footage, behind-the-tour photos, and newspaper headlines to propel the film forward. It is shockingly engaging, and hearing Caputo describe how her little dog has helped her discover unconditional love is moving. The director allows each person, be it current and former bandmates, family members, or musical heroes, their proper time and space to say what they need to. The way Zampella decides to confront his father will bring a tear to the eyes of most viewers.
One of the most interesting people featured is Whitfield Crane, who was in Life Of Agony between 1998 and 99. He loves that he was taken on as the lead singer after Caputo could not continue. But, even after Caputo came back into the fold (after the death of her grandpa), he loves the band and the people in it. It's a lovely reminder that artists often wish the best for their peers and want to help them achieve it.
The Sound Of Scars features some great tunes by a good band; again, presuming one enjoys their style of music. But most importantly, it is a human story of overcoming adversity, reaching out, finding hope, and discovering who you truly are. Brooks paints these themes with a vivid brush, and the emotions will move all watching.
To learn more about The Sound Of Scars, go to its official site.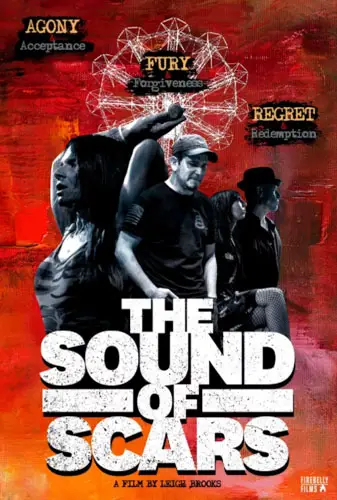 "…will bring a tear to the eyes of most viewers."