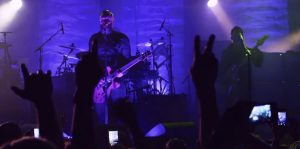 Blue October burst into the public consciousness when their song "Calling You" was used in the 2003 film American Wedding. Of course, like all bands, this success was not overnight, as they formed in 1995. But, things were looking up, as they re-signed with Universal Music after being dropped a few years earlier, and would go on to release their biggest singles and album Foiled. Beneath all this though, lead singer/ frontman Justin Furstenfeld was dealing with mental health issues, which would lead to drug use… which led to even more drug use.
Director Norry Niven captures all of the highs, lows, near-death experiences, torment, and the road to recovery in intimate and powerful detail in Get Back Up. Before we go much further, allow me to interject: I love Blue October. Easily in my top five favorite bands of all time and if you've never heard the heartbreaking duet with Imogen Heap, "Congratulations," please do so as soon as possible. You'll thank me if you are not too busy tearing up, that is. Needless to say, I jumped at the chance to review this documentary and was not disappointed.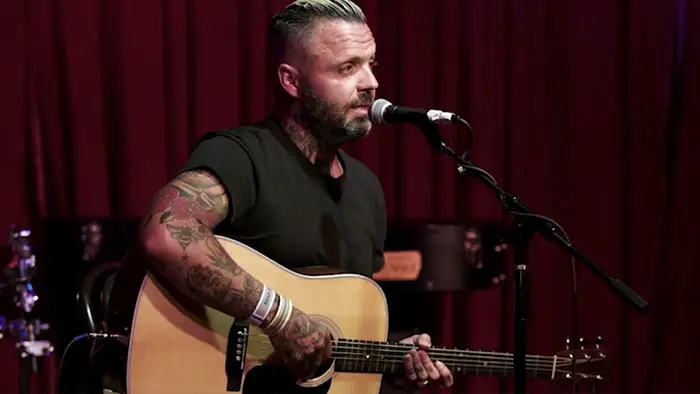 "Blue October…frontman Justin Furstenfeld was dealing with mental health issues, which would lead to drug use…"
The rise and fall of rock bands have been chronicled for, seemingly, forever to the point that Mark Wahlberg starred in the non-starter of a film simply titled Rock Star; which one would be forgiven for thinking was meant to be a satirical take on such, but it wasn't. So, the copious drug use and (almost) dissolution of the band, or individual members having had enough and quitting, are expected. Sure enough, those beats are present here too. But Niven smartly pars downs the scope of the film to not really be the history of Blue October, but the personal journey of Justin Furstenfeld and how he came to confront his demons head-on.
After a performance with his high school band left the other members' parents enraged, Justin quit The Last Wish. His parents got worried about his mental health, justifiably so, as he was a cutter. They tried and continue to try to do right by him and his problems. Writing songs and playing music allowed Justin to get out these demons, to some degree, at least. Not too long after the whole Last Wish debacle, Justin teamed up with string instrument virtuoso Ryan Delahoussaye, and they formed Blue October. Justin's brother, Jeremy, would hang around during the band's practices and eventually became their drummer, despite not knowing much about the instrument at that time.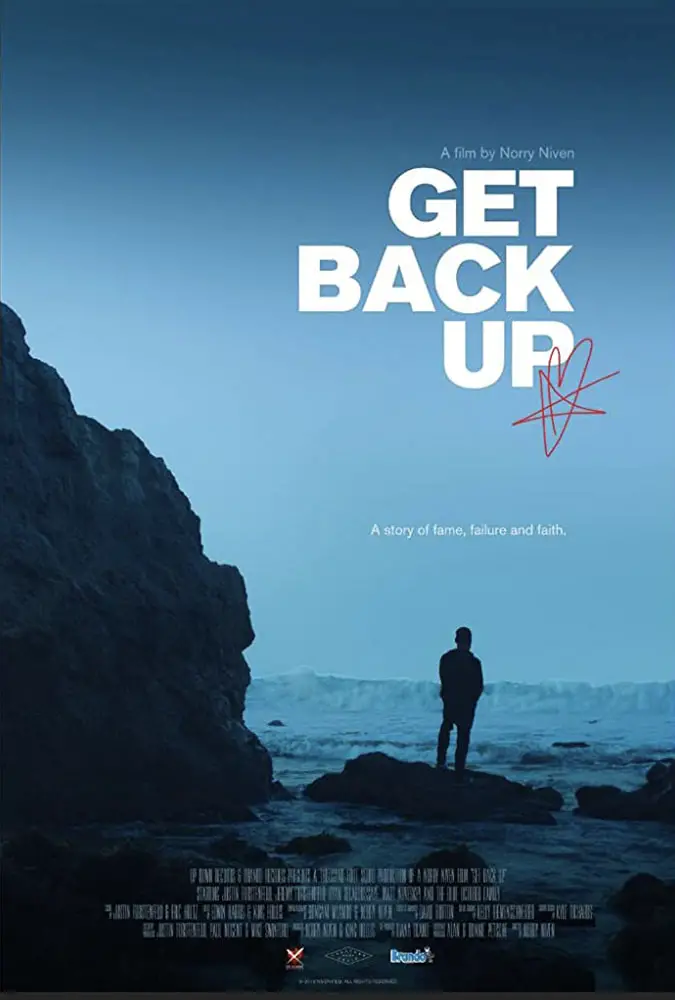 "…fans of the band will adore this, and I suspect those who are not will as well."