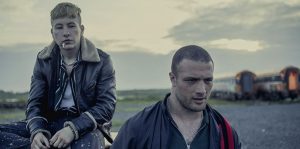 One of the factors for success in life is the concept of risk vs. reward. The higher the risk, the greater the reward. For some, the belief that if one has a very limited skill set, that person can be lured into fast money through crime. Small-time stuff at first, but it inevitably gets bigger and riskier. Nick Rowland and Joe Murtagh's The Shadow of Violence is the story of former boxer Arm (Cosmo Jarvis), whose only skill is punching. Now physically unable to box, he's recruited by the drug-dealing Dever family.
The film opens with Arm reflecting on his life as an enforcer for the Devers. He hurts people not because he doesn't like them, but because it's his job. With a knock on the car window, Arm goes into the home of his next victim, Fannigan (Liam Carney), and dispenses a near-death beatdown for accidentally getting into bed with one of the Dever girls after drunkenly thinking it was his own. He says he didn't know where he was after the party. Consider the beating a lesson learned.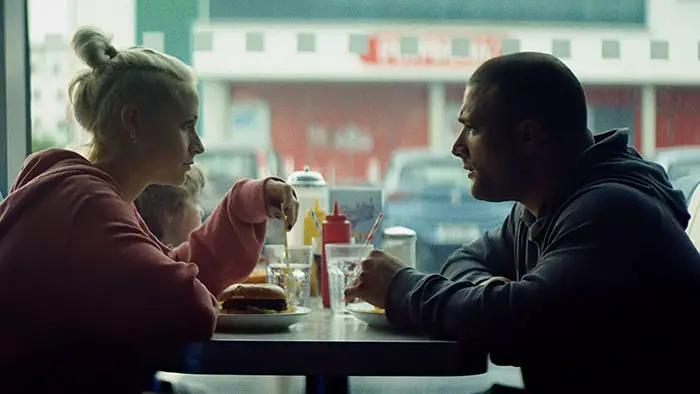 "With a knock on the car window, Arm…dispenses a near-death beatdown…"
The other players in the story are Arm's best friend is Dympna (Barry Keoghan), who is one of the Dever children, he acts as the liaison between Arm and his family and though small in stature is the alpha of the two.
Arm also has an ex-girlfriend, June (Simone Kirby), and their son, Jack (Kiljan Moroney), who is a young child with developmental issues. He's unable to speak and experiences high levels of anxiety. Arm's relationship with June is rocky, to say the least, and she wants to move to the city, where Jack can get proper support and also, she just wants to get out of this town. Arm is conflicted because help for Jack will cost a lot of money, and he doesn't want them to move away.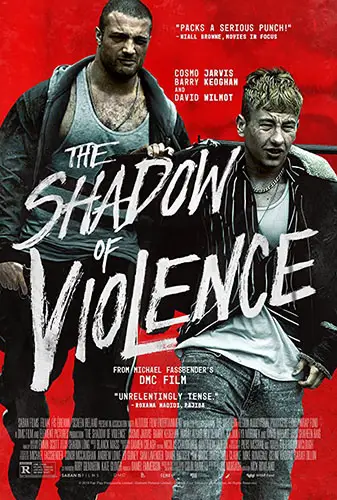 "…how far you would go for your family?"