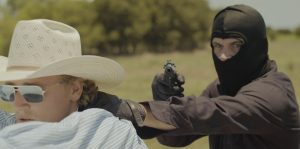 The big difference is that The Rodeo Thief delves into the themes of toxic masculinity that we've seen earlier in films like News of the World. The myth of the metaphorical lone gunslinger, typically a white male, and our cultural superhero fantasy that results in mediocre white men having disproportionate influence and power. Bentman doesn't shy away from painting Carson with the standard brush of the angry, fierce loner, but he also shows us what Carson has trouble seeing, that the women in his life understand how full of sh*t he really is. His mother has been angry since his father abandoned them when Carson was a child, and she tells him he shouldn't have children because of the disconnected nature of cowboy culture. It's not an accident that his ex is a Black woman who's also fed up with his macho crap.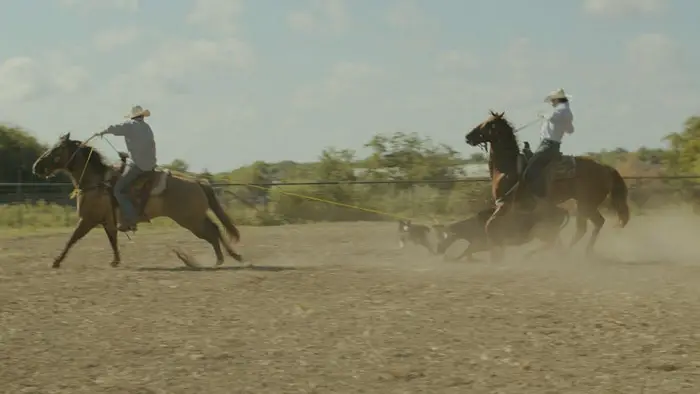 "…wonderful performances by Hallum, Shakir, and the rest of the cast."
Texas is presented as a rough, dusty pressure cooker for the wonderful performances by Hallum, Shakir, and the rest of the cast. The cinematography, pacing, sound, and editing are solidly accomplished, despite the film's budget. While it does have some rough edges, there are brilliant moments depicted from this hard life. At one point, Carson finds himself taking a beating from Brenda's brother, who's heard that Carson left her (he didn't). When asked by the ranch hands if they should break the fight up, the ranch boss replies, "Nah. This is cowboy sh*t."
Bentman adroitly walks a tightrope of keeping The Rodeo Thief interesting in the core narrative while also taking time to explore the forces that brought Carson to his sorry state and how he will deal with the mess his life is in. Can he be redeemed? As part of making amends, he buys a beer as an apology to a man he'd previously beaten up in a bar, and they toast to what the future holds. It's a perfect sentiment.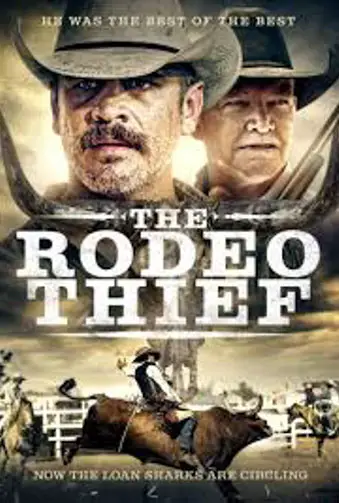 "…delves into the themes of toxic masculinity..."