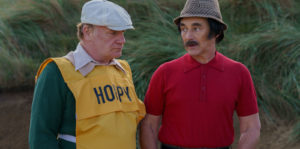 NOW IN THEATERS! Anytime you tell someone to "follow their dream," consider adding an asterisk to whatever bullshit you have to say. One film that needs such an asterisk is Craig Roberts' The Phantom of the Open. It's the true story of the worst professional golfer in history, Maurice Flitcroft.
The Phantom of the Open follows Maurice (Mark Rylance), a simple man who married a single mother, Jean (Sally Hawkins). He promised her a life of "champagne, caviar, and travels around the world." But for a low-class family, Maurice could only provide a modest home for Jean, stepson Michael (Jake Davies), and twin boys Gene and James (Christian and Jonah Lees).
Maurice works as a laborer at the shipyard, while his son Michael moves up as an executive for the shipping company. Michael warns his father that layoffs are coming, prompting Jean to tell her husband it's time to chase after his dreams. The problem is Maurice doesn't have one… until late at night, he catches the British Open on television. So, Maurice decides to enter the 1976 Open, having never played golf in his life. Worse, due to a clerical error, Maurice is allowed to compete.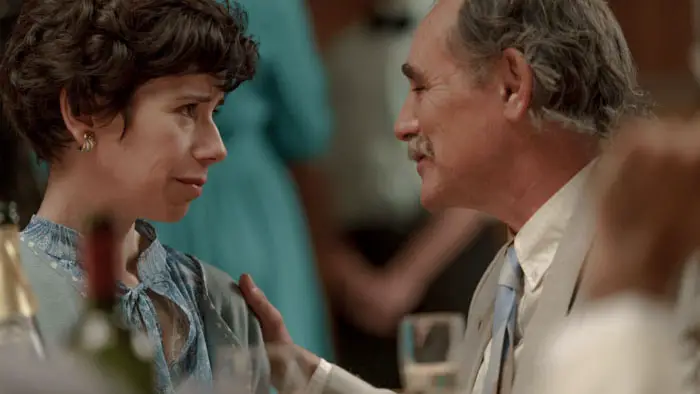 "…Maurice decides to enter the 1976 Open, having never played golf in his life."
During the qualifier, Maurice scored a 221, failing to qualify for the next round. Maurice brought great shame to himself, the shipyard, and British Professional Golf, but he instantly became a hero to everyone else. Now banned from professional golf by the league, Maurice is more determined to compete the following year. He's so inspired that he encourages his twin boys to enter the World Disco Championships, and they win. Maurice decides to enter again but under a fake name, and he is soon arrested for his actions Benny Hill-style.
Like many British comedies, The Phantom of the Open is an incredibly dry comedy. Rylance gives a very laid-back performance. He's naïve, resourceful, and has a commonsense approach to life and golf. The actor nails down the every man perfectly and brings a restrained comedic flair to the main character. Only Maurice and Jean believe he can win, and his story would inspire greatness in others as Maurice Flitcroft spouts off common sense fortune cookie wisdom.
Along with being dry, the comedy takes a slightly silly approach to its storytelling. Every character is a caricature of themselves. And I mean everyone, including Maurice's slimy company president, his ex-con best friend, ashamed stepson, and league president who wants Maurice either in jail or away from golf forever.
What The Phantom of the Open has going for it is a sweet and unconventionally inspirational story. The jokes feel like they were written in the 1970s, perfect for a movie set in then, but they still produce plenty of laughs. Rylance and Hawkins bring weight, seriousness, and earnestness to their roles. It's all good clean fun for the loser in all of us (think Happy Gilmore or Eddie the Eagle). In the end, you can follow your dream, but that doesn't mean you'll be good at it… not in the slightest.
The Phantom of the Open screened at the 2022 Mendocino Film Festival.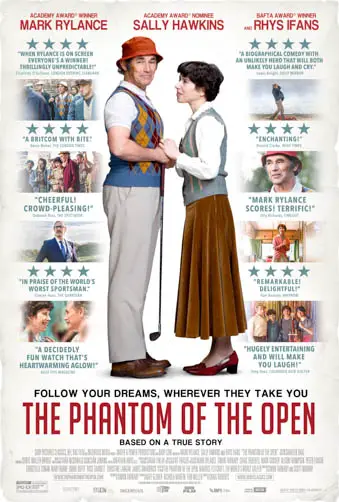 "…a sweet and unconventionally inspirational story."