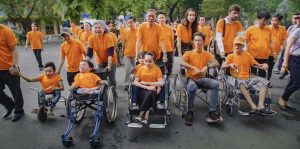 Hearing the words Agent Orange has always conjured up frightening thoughts, though it's been decades since it's made national headlines. However, its evil and inhumane destructiveness continues to be shouted from the rooftops in regions where it's still being used. Unfortunately, Agent Orange lives on in the most hideous ways. The People vs. Agent Orange tackles this horrific chemical, its damage, and the people who lied about it and continue to do so.
Vietnamese activist Tran To Nga is suing the American chemical industry for poisoning her and her family in Vietnam. In Oregon, Carol Van Strum's decades-long battle to stop the ongoing spraying of toxins by the timber industry in Lincoln County continues to rage on. These two women, unknowingly in parallel universes, work tirelessly and with conviction to bring to justice what has left a wake of death, deformity, and disability for generations in its path. For Nga, her battle is against the dioxins present in Agent Orange, which were used as the defoliant— a chemical that removes leaves and trees from plants— commonly used during the Vietnam War. For Strum, she fights the endless struggle to stop the continuous spraying of Agent Orange toxins by the timber industry, sickening the people living in her hometown.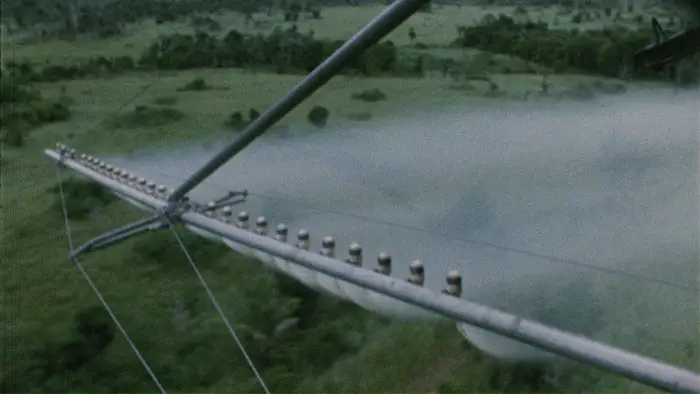 "…fights the endless struggle to stop the continuous spraying of Agent Orange…"
These women find power in their efforts to end the nightmare of Agent Orange, as they come together from a place of pain while having to be strong against intimidation from companies and their threats. It is appalling to see how the industries treat these women as they stand behind their obvious immoral business practices. Yet the truth comes out whether they like it or not—four generations of people have been affected.
With The People vs. Agent Orange, directors Alan Adelson and Kate Taverna have meticulously combed archives and thoroughly researched footage, documents, data, companies, reports, and so much more to compile an informative, not to mention, extremely educational film. Through countless interviews with whistleblowers, historians, and people who have survived Agent Orange, the filmmakers craft a searing portrait of unchecked government oversight and corporate greed at the expense of people's lives.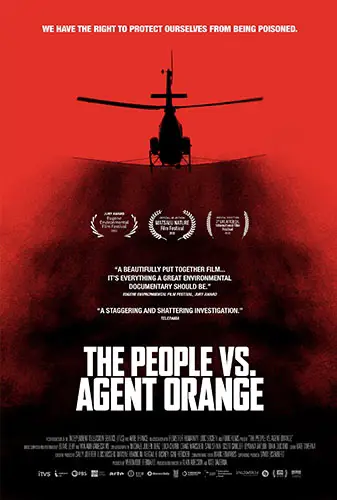 "…Agent Orange spares no one."