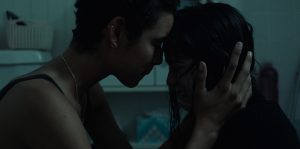 NEW TO THEATERS! You've never seen a sports movie quite like Lauren Hadaway's The Novice. The writer/director expertly twists conventions and in her confident hands, what could have been just another underdog story becomes a tense, allegorical character study. Hadaway indicts this country's misguided preoccupation with being first, scrutinizing America's twisted values via the prism of her uber-competitive protagonist. As a result, this sports drama officially claims the title of Best Film About Rowing Ever Made.
An over-achiever, to say the least, physics student Alex (Isabelle Fuhrman) joins the university's rowing team, instantly setting her mind on becoming the best at the expense of forming any kinship with her peers. Alex's incessant determination makes her so withdrawn that even the team's enthused coach Pete (Jonathan Cherry), who says things like "awesome sauce," barely remembers her name at first. It remains to be determined whether the athletic and confident Jamie (Amy Forsyth) is Alex's friend or main competitor.
When she and Jamie both make the varsity team, Alex pushes even harder until she gets nosebleeds, urinates on herself, and worst of all, her grades begin to falter. She somehow finds time to sort of date her physics TA / local band member, Dani (Dilone). He grows increasingly concerned about Alex's deteriorating mental state ("Just like in high school, all for high fives at the podium…"). This all culminates in… well, I won't reveal that here, but I will say that perhaps Alex discovers herself, in a way.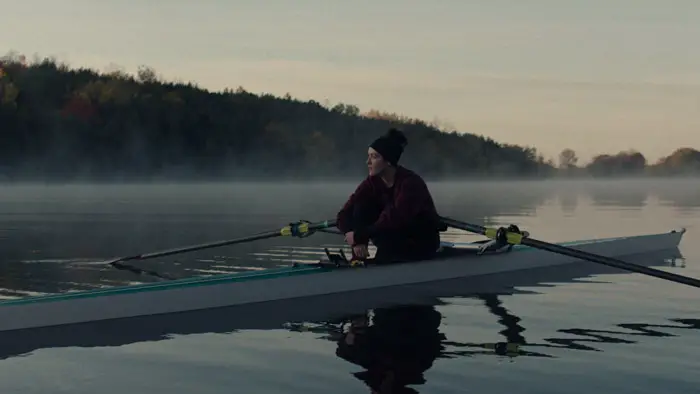 "…Alex joins the university's rowing team, instantly setting her mind on becoming the best…"
Hadaway has been around the block when it comes to filmmaking– she's worked in the sound and editorial departments of numerous big-budget titles, as well as straight-to-VOD oddities. But, judging by The Novice, she learned a thing or two, demonstrating absolute confidence and vital originality. Her approach resembles that of the rowers: no-nonsense, deliberate, focused.
Cinematographer Todd Martin's camera stays on Alex, the chatter of her peers reduced to background noise, while Alex Weston's score further heightens the intensity. The filmmaker is unafraid of stylistic flourishes, like the disorienting, rapid-fire montages exemplifying Alex's mental state or a training sequence basked in shadow, the world condensed to just Alex and Jamie.
The rowing itself is beautifully depicted, needle-like boats calmly piercing still waters, in direct contrast to the brutality of the training process. You can almost smell all the sweat (there's a lot of it), feel the accelerated heartbeat, wince at the bruises and cuts and sores. Placing humans against water, and by extension against themselves, the film itself becomes an elemental force, greatly aided by Fuhrman's fierce commitment to the role, as obsessive as Alex's commitment to winning.
Depicting an insatiable quest for erudition and accomplishment gone berserk, The Novice implies that the roots of the problem may lie in our education system. A system that is all about attaining scholarships and fulfilling unrealistic expectations. Quite a feat for an underdog sports flick. Hadaway may be a novice at helming feature-length films, but that doesn't make her any less of a visionary.
The Novice screened at the 2021 Tribeca Film Festival.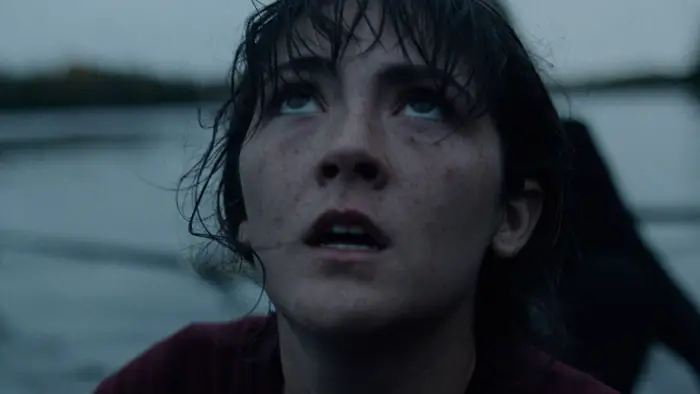 "…her approach resembles that of the rowers: no-nonsense, deliberate, focused"