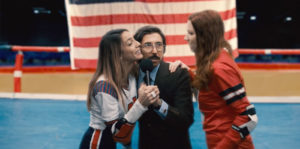 Indie filmmaker Ross Munro reflects on his love of movies and how it shaped the person he is today in his short film, The Moviegoer. Munro takes us on a fictionalized yet deeply personal journey of his youth.
In 1972, the 9-year-old Munro took himself on an escape to the cinema. He became enamored with the likes of Charles Bronson. He found his first true crush on Brazilian actress Carlota Vivas, who, to his greatest joy, found her way into an American production of Kansas City Roller.
When Munro grew up, he entered the "lucrative" world of independent filmmaking, churning out one movie after the other as an actor, writer, and director. His hard work paid off, as he would one day meet his crush, Carlota Vivas.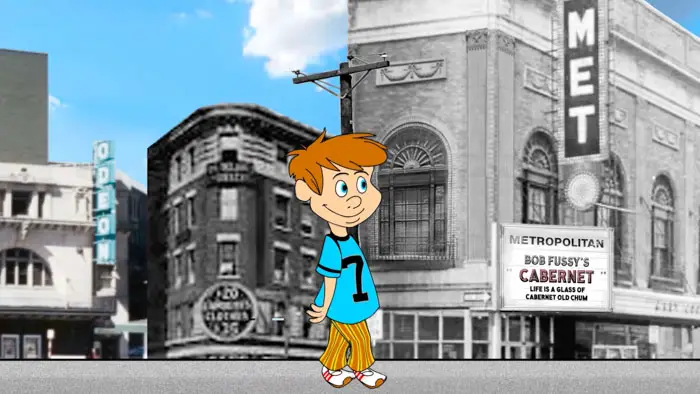 "…the 9-year-old Munro took himself on an escape to the cinema."
The Moviegoer is much less an autobiographical documentary as it is an essay on being a fan of cinema. Munro's narrative is much more nostalgic and reflective about the loves of his life than it is a straightforward story about his you. Its charm comes from the multimedia nature of the story.
Immediately, you'll see that the foundation of the film rests upon Munro's narration, presented with photographs of his early days mixed in cinema-centric archival images. The story then evolves by blending the photos with original animation recounting moments in the filmmaker's life. Finally, Munro directed his fake clips of the made-up feature, Kansas City Roller, featuring Carlota Vivas, the fake version of his first love and now spouse/producer.
The Moviegoer harkens back to when movies were magic and young filmmaker Ross Munro wanted to become a magician. It's a sweet tale about pursuing one's passion.
For more information about The Moviegoer, visit Ross Munro's YouTube channel.