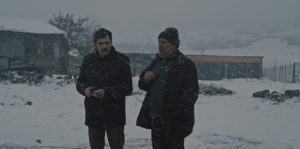 Directed by Turan Haste and written by M. Furkan Dasbilek, The Moisture (Rutubet) might only be 20 minutes long, but it has as much depth and plot as a 2-hour feature. Ishak (Mücahit Koçak) is a teacher in the rural mountains of Anatolia. His life is a mess as his soon-to-be ex refuses to let him see his son during the upcoming weeklong break. As best he can, Ishak puts on a brave face during school, hoping to do right by his students.
That is easier said than done, as Yusuf (Muhammed Mayda) keeps causing trouble. He spits wadded paper at a student in the front row. He keeps snickering during quiet reading. The child is sending Ishak to his breaking point. But things take a grave turn when a student goes missing. Did Yusuf play a prank that went too far? Can the admired teacher help find the student? For that matter, is she okay?
The Moisture gets a ton of mileage out of its setting. Snow coats every inch of the exterior while freezing air envelops everyone inside. Beyond that, the "moisture" of the title is more of a fog, a haze that prevents the macro world from making sense to everyone in their rural mountain town. Haste establishes this place from the first frame, and the environment's stranglehold on all watching doesn't let up until the credits play.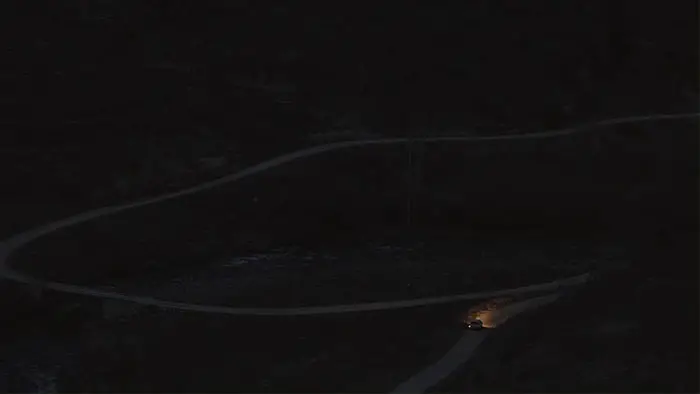 "The child is sending Ishak to his breaking point."
Koçak is remarkable as the put-upon teacher. Ishak's love for his students is readily observed, and his concern for the missing student pushes the narrative forward. Mayda is excellent. He's not portraying Yusuf as a troublemaker and turns him into more of an anxious-ridden person who is unsure of how to deal with his emotions and the world around him properly. The other actors are also excellent.
Dasbilek's screenplay gives just enough personal information to make audiences empathize with the characters. He also includes the right amount of the world seeping through to make the more significant implications impactful without sacrificing the heart of the narrative. The ending is outstanding, leaving viewers with much to think about while hoping everything will be okay for these characters.
The Moisture is only Haste's second movie. If this is anything to go by, the filmmaker will have a remarkable career ahead. Check this out as soon as possible. You won't be disappointed.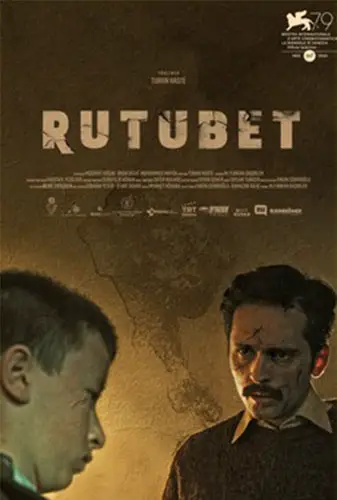 "…the filmmaker will have a remarkable career..."