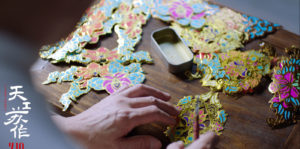 Art has always reflected history, ideology, or emotion. It takes many forms and mutations, and the artist often has a vision in mind. The artistic impulse to create is witnessed in its entirety in writer-director Sun Zengtian's The Magical Craftsmanship of Suzhou, an enlightening documentary about artisans living in the city of Suzhou, China.
As the narrator puts it, "Some comment that Suzhou is a city where people understand the art of living." It is hard to disagree, considering how much cultural heritage runs through Suzhou and how many craftsmen and women continue to keep the past alive with their art. The rules of becoming a craftsman are divulged early on as the documentary opens with narration about the history of craft-making.
Today, Suzhou remains a city known for its quality crafts, historical art, beautiful gardens, and gorgeous canals. But The Magical Craftsmanship of Suzhou focuses on the men and women dedicated to creating art despite the mental and physical pain. Softly paced and gently told, the filmmaker doesn't harp on their misfortune. Instead, Zengtian documents the craftsmen and women sharing what they know and revealing what they created. What they accomplish is truly impressive and inspiring.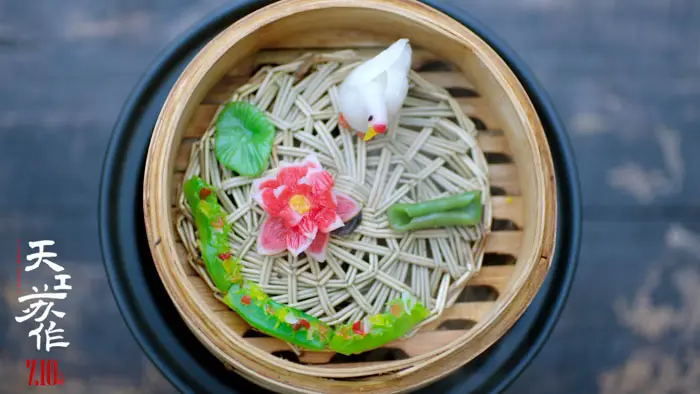 "…focuses on the men and women dedicated to creating art despite the mental and physical pain."
Since every extreme close-up of an object or design is followed by explanatory on-screen text, the director avoids any confusion concerning what they represent. This is a rather didactic documentary about the enormous handicraft scene in Suzhou. In this city, everything has a story or a philosophical meaning. At one point, the act of furniture making is compared to the philosophical belief that man and nature are one. These instances of philosophical insight are not only fascinating but are required as they build upon the foundation of some Chinese cultures. Zengtian effortlessly goes from one philosophical thought to the next without skipping a beat.
While the viewer is met with a lot of information and insight because of a narrator and multiple perspectives, every subject is given sufficient screen time. And with every shift in perspective comes a new industry for The Magical Craftsmanship of Suzhou to explore. Wang Xiaowen is well-versed in the field of lantern making. Zhou Jianming carves fruit pits and olive-sized objects. Qian Xiaoping designs Song brocade cheongsams. Song Weidong works with wood and designs furniture. Dong Jiarong is a boat snack chef who has a hand tremble. Sun Yanan wants to be taken seriously as an embroideress.
The subjects are undaunted, never giving in to time or creative restraints. They have that in common, and that is what injects this rather serene documentary with verve and impact. Another thing all craftspeople have in common is that they are living in an ever-changing society. As a result, traditional artisans are forced to consider whether they should welcome change.
Sun Zengtian's The Magical Craftsmanship of Suzhou wholeheartedly informs viewers about different cultures but only occasionally captivates them on a deeper level. That said, this is a pleasantly succinct and splendidly filmed movie about the creative impulse and how that impulse is used to respect the past and present.
For screening information about The Magical Craftsmanship of Suzhou, visit the China Lion website.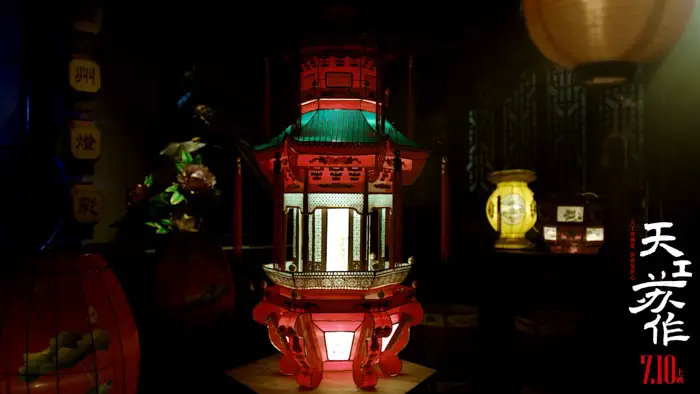 "…pleasantly succinct and splendidly filmed..."