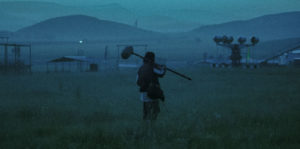 Striding Into The Wind is a fictional revisit into the life of Shujun Wei. Making his feature debut, the co-writer/director goes back to his student days through Kun (You Zou), a reckless and self-obsessed flout who takes pride in being a non-conformist. But this isn't a biographical drama that focuses on a particular individual. Instead, Wei dissects the concept of both modern youth and coming-of-age narratives.
Kun disregards his film school professor, going so far as to mock him. The student is also overconfident, without any focus, and constantly tries to evade confrontations for his mistakes. On top of that, Kun firmly believes that he's already figured it all out. With his good-natured but equally disobedient best friend, Tong (Tong Lin Kai), Kun has an unearned sense of validity for his actions without realizing their impact on the life of those around him. He and Tong skip lectures, con a local aspiring singer, and Kun even steals from his family to pay for his misdeeds. The only relationship Kun wishes to maintain is with his wrecked Jeep, which he can't afford to maintain or keep up. The vehicle acts as a metaphor for his rugged decision-making and crooked attitude.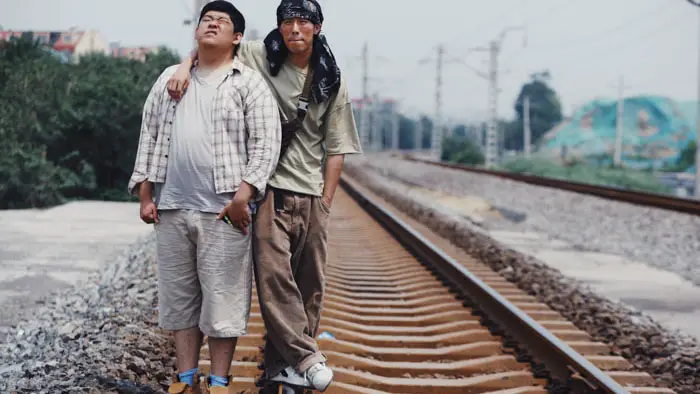 "Kun disregards his film school professor, going so far as to mock him."
Kun is Wei's supposition on the attitudes and culture of modern youth. Striding Into The Wind opens with a scene where the protagonist proudly flees out of his driving license test, showing his anger, disgust, and discontent towards the process. He is a borderline narcissist who only pretends to care for his girlfriend but can't bother to focus on their relationship meaningfully. And even after being so thorough about his lifestyle and choices, Kun fails at planning an exit from his cons. Throughout, Kun encounters comedic episodes of his actions' consequences. Just like an angry young adult who believes in having everything under control, his life becomes a mess as his decisions cause everything to fall apart. Wei and co-writer Gao Linyang highlight these traits and satirically hit on their behavior and uncanny attitude.
This thesis is the backbone of this character-driven movie. However, one can rest assured that this whole dive into the depiction of the young-adult lifestyle doesn't make the film a serious drama. In fact, it is funny, light-hearted, and regarded as China's take on the American slacker-comedy genre. Forging a traditional three-act structure, the story hones in on Kun's attempt to strife their consequences and will make you laugh at the lead's stupidity. Helping the comedic tone is Zhou's performance. He's energetic and vibrant in every scene and will surely leave you fond of the actor.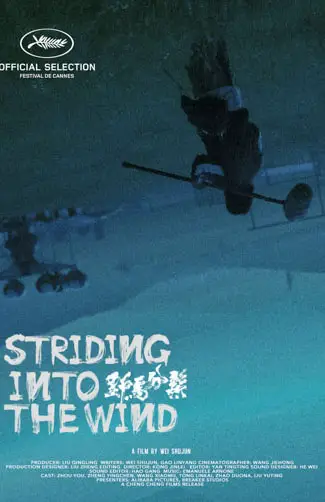 "…Wei's thesis on the attitudes and culture of modern youth."