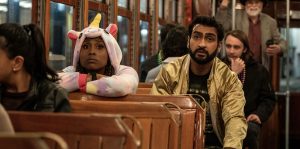 The film's structural frenzy lends itself to lots of comic riffing from the leads that often results in hilarious one-liners. Many of which, I assume, given the comic backgrounds of the lead actors, are improvised. Other times, however, Nanjiani and Rae's incessant verbal tumbling, designed to be endearing, becomes grating. At one point, the primary villain says to the couple: "You guys are so annoying!" There are moments when I couldn't have agreed more.
But there are more instances where Nanjiani and Rae play off of each other beautifully that make up for the occasional exasperation. While I wouldn't go so far as to insinuate that the two actors exhibit electrifying chemistry, it is nonetheless obvious that they are quite comfortable with each other. Nanjiani and Rae's easy congeniality makes The Lovebirds go down very smoothly and painlessly: there are much worse ways to spend an hour-and-a-half than with these two.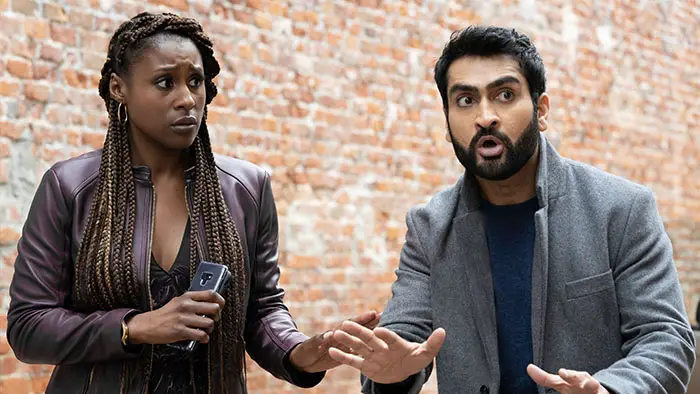 "Nanjiani and Rae's easy congeniality…go down very smoothly and painlessly."
We need movies like The Lovebirds to remind us that light entertainment provides a necessary function in today's world: carefree diversions that allow us to forget the banalities of our lives for a short while. Romantic comedies, in particular, are suited to this type of amusement because these stories typically involve a sparring couple that highlights each other's absurdities yet come to realize that one is incomplete without the other.
Showalter, Nanjiani, and Rae understand the concept of this manner of entertainment and gift us The Lovebirds as their collective contribution. Thanks, guys, for starting my weekend off with a few laughs and a wide smile.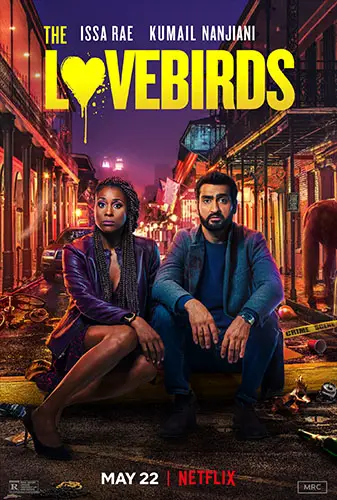 "…no more reliable way to spark up a stale and deteriorating relationship than an old-fashioned murder mystery."