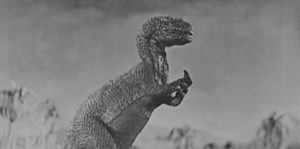 I've been challenged to walk through the history of giant monster movies. We're talking TOHO giant monsters. The first monster film of this kind remarkably comes in the form of Harry O'Hoyt's The Lost World premiering in 1925, and with the exception of it being silent, it's remarkable how much monster filmmaking hasn't changed in almost 100 years.
Based on Sir Arthur Conan Doyle's novel, O'Hoyt's movie has the distinction of being the first on several fronts. The first half features giant creatures roaming the land. In the end, these enormous animals invade a city, which is essentially the same plot as King Kong (all versions), Jurassic Park II, and Godzilla, for that matter.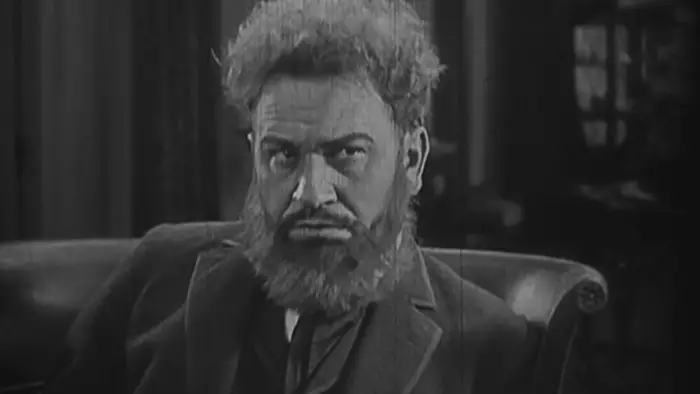 "…on the trip to find her father, whom Challenger abandoned in the Lost World when dinosaurs attacked them."
The story follows journalist Ed Malone (Lloyd Hughes), who is dumped by his fiancé because he's not a manly man. Severely emasculated, he joins a team headed to the Amazon to discover the only place on Earth where dinosaurs still exist. Joining Ed is his explorer friend Sir John Roxton (Lewis Stone), crazy Professor Challenger (Wallace Beery), and the beautiful Paula White (Bessie Love). White is on the trip to find her father, whom Challenger abandoned in the Lost World after dinosaurs attacked them.
When the expedition arrives in the unexplored area of the Amazon, the disgraced Prof. Challenger is proven right—dinosaurs do exist. The team witnesses the most feared dinosaur, the allosaurus (I know, right?), on the hunt for a triceratops. They are chased by various dinos, strange monkey creatures, and must ultimately escape a volcano blast. As proof of their discovery, Challenger and Roxton bring back a brontosaurus to London, and we know what happens with that.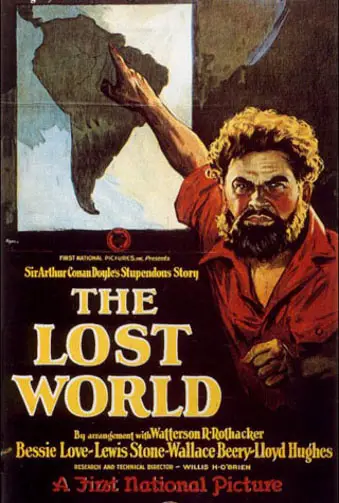 "…arguably the standard for stop-motion animation..."