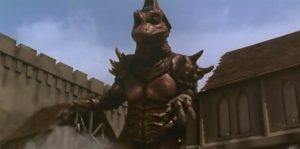 When Jurassic Park came out in 1993, big studios took a giant step forward in terms of the power of computer-generated imagery and massive but affordable FX budgets. Independent filmmakers, in the meantime, were only a generation behind as they now had access to the decades of knowledge and experience of practical creature effects, as these techniques would soon be replaced.
Continuing in my series on giant monster movies, Sean McNamara's 1996 The Legend of Galgameth (inspired by the North Korean daikaiju title Pulgasari) steps up to the plate. Young Prince Davin (Devin Oatway) heads out on a hero's journey to reclaim the throne of Donnegold after his father, King Henryk (Sean McNamara), is murdered by El El (Stephen Macht), the evil advisor to the king.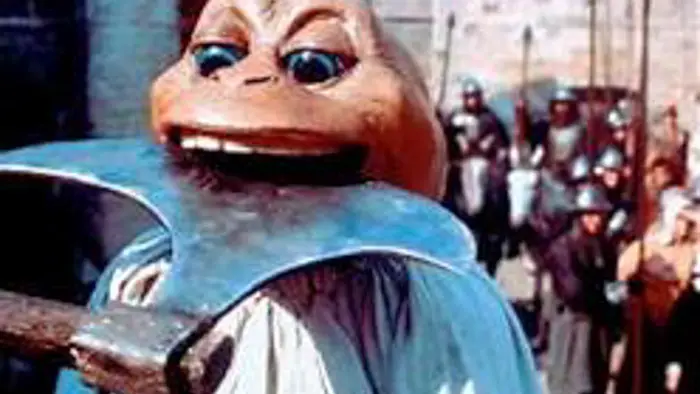 "…Davin magically transforms the talisman into the living Galgameth."
As El El begins slowly usurping power and framing the young price for his father's murder, Prince Davin is given a talisman of the family's familiar and protector, Galgameth, or Galgy for short. Galgy looks like a lizard but is often referred to as a dog. Now on his own and hunted by El El, Davin magically transforms the talisman into the living Galgameth. The creature is only a few inches high and has a voracious appetite for anything metal. The more he eats, the bigger he grows, and considering all weapons of the time were metal, Galgy grows fast.
Meanwhile, the teenage Prince Davin must gain confidence and learn leadership skills to become Donnegold's true king. With the help of Galgy, he begins to win allies. Plus, having a giant monster by your side makes winning battles easy… or does it?
Starting with the story, The Legend of Galgameth falls directly in the family-friendly category. The violence is tame, and so is any actual conflict. Though Devin Oatway is likable as our hero, Prince Davin, I always have issues with films set in medieval Europe, where the main heroes all have American accents surround by half a cast with British accents.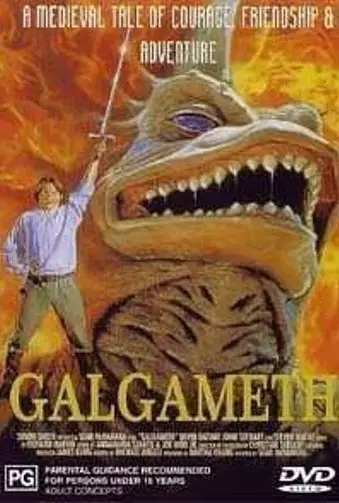 "…employs forced perspective and high-speed camera to give proper monstrous scale."