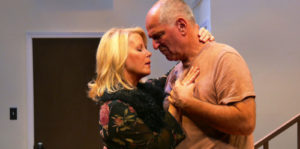 Just like when Oscar Wilde gave an art lecture to a hall of lawless ruffians in Leadville, Colorado, we will bring some culture in today to our readers with the filmed live performance of the stage play, The Last Word. The production of playwright Jan Miller Corran's work is directed by Kate Johnston.
Brett Harper (John Kapelos) is a best-selling romance novelist who has been grieving for a year over the accidental death of his wife Jill (Barbara Niven). He struggles to finish his latest novel, mostly because of their tradition where Jill would secretly write the last chapter of all his novels. His neighbors, Fed (Tom Katsis) and Madge (Carole White), keep trying to lure him into the world again.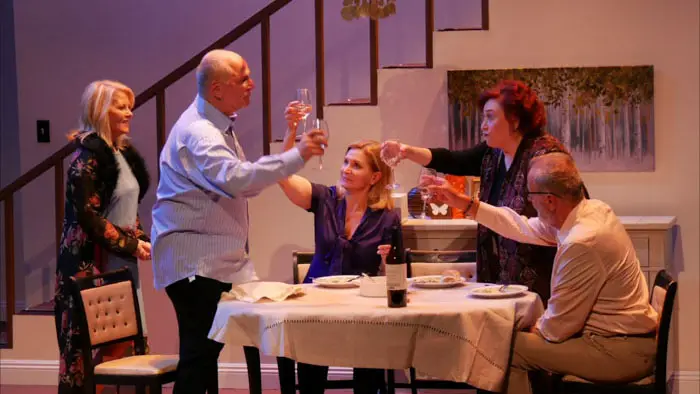 "Brett is then visited by Jill's ghost, who has come back to help him finish his book."
Then, Jill's ghost visits Brett, who has returned to help him finish his book. He is overjoyed to see Jill again but frustrated over being unable to feel her when they touch. Now that Jill is back from the dead, there are so many things Brett wants to tell her. However, he soon finds out Jill wants to say some things herself, including questions he may not want to answer. Only Brett can see or hear Jill, though Fred seems to think something spooky is going on. He and Madge think Brett should adopt a rescue dog so he won't be so alone anymore. They happen to know a dog trainer, Marie (Isabella Hofman), who lives down the street and also happens to be a widow. What's the ghost going to think about that?
Let's make it nice and sparkling clear that The Last Word is not a movie. It is a filmed live performance, in this case, the 2019 closing night show of the original Los Angeles run. It is all shot in a single wide-angle that captures the entire stage, including the lights above where the set ends. The camera never moves, there are no close-ups, and there are no noticeable cuts unless an intermission is missing. This minimalist style is so scarcely seen it puts the film into the experimental category. It will challenge and baffle many viewers with the idea of staring through a static porthole for almost two hours. I did it and am here to tell you the experiment succeeded.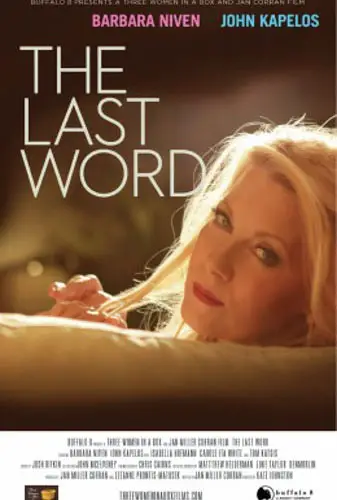 "…captures the experience of a lovely night at the theater."