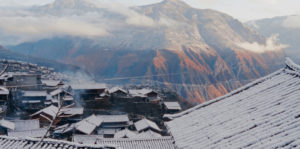 The most interesting theme of Shasha Li's feature documentary, Heaven Rain Flows Sweetly, is how it presents an issue familiar to the entire world but from a specific perspective that we've never seen before.
Narrated by filmmaker Shasha, Heaven Rain Flows Sweetly is a poetic journey of her life, having lived for years in Oregon and returned to her homeland in southern China after fleeing the devasting Almeda forest fire in 2020.
Shasha Li returns to her home village of Lijiang and her Nakhi heritage. During her time away, her humble country village has transformed in ways unimaginable. When she arrives in Lijiang, Shasha visits her grandmother, who grabs a bucket of collected rainwater and waters her plants. She doesn't believe in wasting water.
When Shasha left Lijiang, the town's population was 50,000. When she returned, Lijiang became a tourist destination, receiving 50 million visitors yearly. There are new buildings everywhere. Shasha's grandmother moved to a small apartment and rented out her family home for income. Amongst all the construction is a centuries-old eucalyptus tree as its last touch with nature.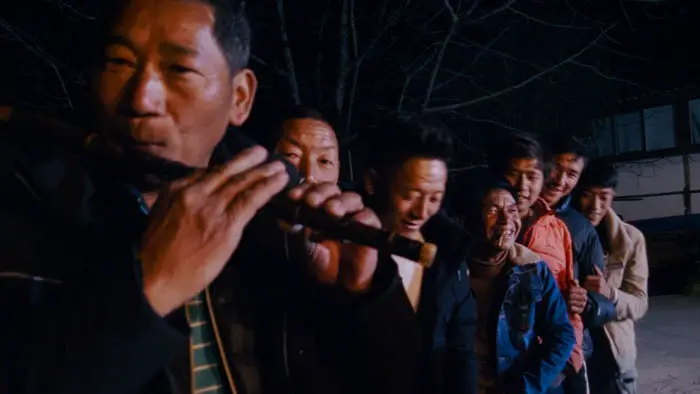 "…the town's population was 50,000…Lijiang had become a tourist destination, receiving two million visitors each year."
Disappointed with the gentrification of Lijiang, Shasha heads into the neighboring rural areas to find the final remnants of simple country living. As China heads deeper into industrialization, the farmers feel the environmental effects. The heat levels are rising as drought, and the redirection of water sources force farmers to grow corn instead of rice. The lack of natural foliage has made the heat almost intolerable during the summer.
What makes Heaven Rain Flows Sweetly a unique documentary is filmmaker Shasha. Her family's story, both present and past, is told as if reading from Shasha's diary. She speaks poetically and retrospectively about her Nakhi heritage and her concerns for the future of her people.
As her village becomes a tourism center, its citizens are slowly abandoning the farms and moving to cities to survive. The religious customs involving Sv Spirits that preside over the water and nature are disappearing as quickly as the natural land. There is a spirituality that is going extinct, which is on par with the decades-long changes going on in China.
Along with Shasha's narration is her photography. She uses her film camera as if it were a still camera. Each scene feels like a coffee-table photography book of historical images. Yet, these images were shot specifically for this documentary. In other words, she has an eye for art photography that she applies to the moving image. It's gorgeous and gives an interesting take on the town's nature, wildlife, and landscapes.
In Heaven Rain Flows Sweetly, documentarian Shasha Li is a beautiful and poignant story where she laments about the passage of time and how the cold hand of progress and technology has a way of robbing us of the fond memories of our past right from under our noses.
For screening information, visit the Heaven Rain Flows Sweetly official website.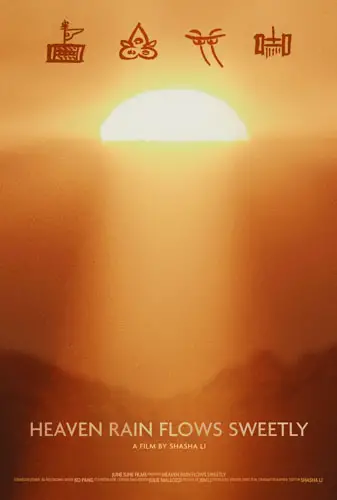 "…a beautiful and poignant story where she laments about the passage of time..."