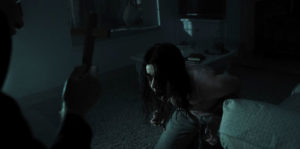 If you, or anyone you know, has encountered sleep paralysis, it's easy to understand how it can fuel horror films such as writer-director Leroy Kincaide's The Last Rite. Rodney Ascher chronicled those suffering from this affliction in his chilling documentary The Nightmare in 2015, but that is one of the only examples. It's surprising just how few mainstream titles have truly embraced the overwhelming terror recounted by those whose slumber is so chillingly disrupted by sleep paralysis.
The concept of being partly awake in a sleeping body, unable to move, and witnessing shadowy, ominous figures lurking about in your familiar, darkened bedroom is simply terrifying. The horror movie attempts to fold this nocturnal nightmare with The Exorcist, throwing in hints of other genre films for good measure. But despite what its poster and trailer would have you believe, The Last Rite is more drama than horror. Yes, there are supernatural elements throughout, but the motion picture is more intent on spending time with its lead grappling with her condition than plastering the screen with pea soup.
Lucy (Bethan Waller) suffers from mounting nightmares in her otherwise-routine life. A medical student, she spends most of her time studying and preparing for the next chapter of her life, which will presumably be spent with her live-in boyfriend Ben ( Johnny Fleming) in a new, well-appointed suburban home. Slowly, Lucy's dreams begin to worsen in their severity, bleeding into her waking hours. Finally, in an act of desperation, she seeks help from a local priest, Father Roberts (Kit Smith). After concluding that Lucy is in need of an exorcism, Roberts is faced with either helping her or adhering to church orders to steer clear of the situation.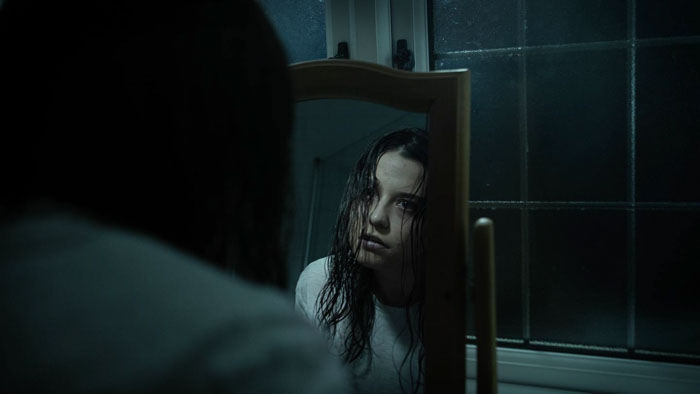 "…Lucy's dreams begin to worsen in their severity, bleeding into her waking hours."
There are an awful lot of familiar beats hit as The Last Rite progresses: dead birds, locked doors, contorting bodies, as well as cribbing tropes from Paranormal Activity and The Babadook. It's all skillfully executed, considering the limited budget. The lighting, set design, and framing are artfully accomplished and help build the slowly mounting tension.
And at the center, Waller crafts a nuanced, believable performance, escalating from a mild-mannered, studious young woman to a huffing, panting beast. The real problem for Lucy (and the film) is her partner Ben. He is portrayed as so passive-aggressive, judgemental, and short-fused that it seems that he could be more of an issue for her than her night terrors/possession. That's no knock on Fleming, who is solid in his role but is limited to how the character's written. But Ben is so thoroughly unlikeable, with only glimpses of sympathy, it's hard to buy him in any role he has in ensuring Lucy's safety.
As the editor and director, Kincaide demonstrates a strong grasp of mood and scene construction. But, as a writer, he fills the first half with too much exposition, familiarity, and throwaway secondary characters. His efforts to provide Lucy with a meaningful, compassionate partner in Ben derail the overall narrative. Still, The Last Rite has enough skill to anticipate Kincaide's next projects as a director. Though perhaps he should collaborate with a stronger writer who can exorcise those derivative demons on future productions.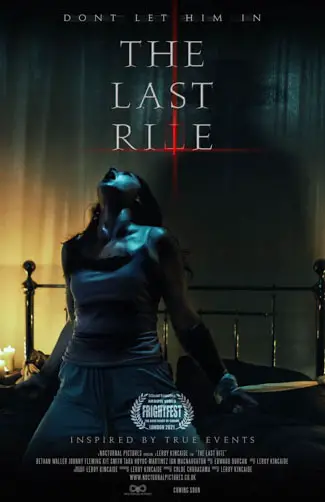 "…Waller crafts a nuanced, believable performance..."