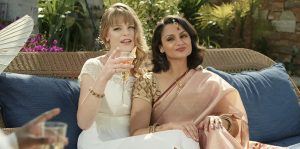 To give you some idea of just how much Savarna has on her plate in The Last Conception, it would probably be fair to say that coming out to her parents, Davidia (Marshall Manesh) and Mira (Veena Bidasha), is the least of her concerns. They are progressive enough, but like many parents when it's their kid, the concept hits uncomfortably close to home. "I don't think they're anti-gay, I just think they're anti-me being gay." I am confident that those very words have traveled through the minds of many an individual during the tumult that is coming out to one's parents.
But while Savarna's (Nazanin Mandi) coming out party turns out to be a (thankfully) relatively minor deal, the real issue at hand is when Savarna is going to have a baby. The consensus seems to be: who cares if she gets married and who she sleeps with, just as long as she produces a grandchild. Adding to the pressure is the fact that Savarna is the only fertile one between her and her sister, Chitra. Chitra (Lovlee Carroll), and her husband, Mike (Josh George), have an adopted daughter, Amaya (Molly Ava). But since Amaya is not a blood relation, the onus is on Savarna to carry on the family bloodline.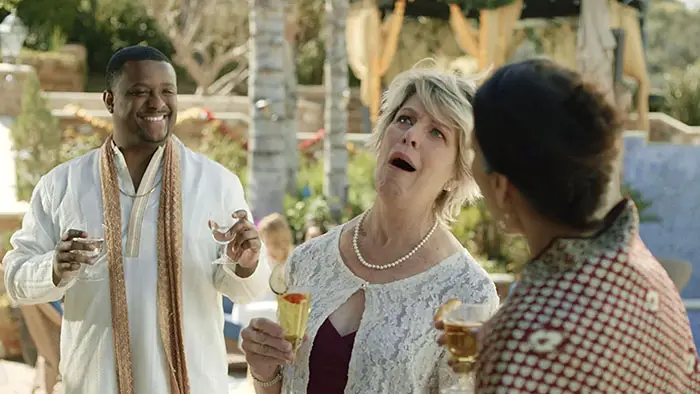 "…the real issue at hand is when Savarna is going to have a baby."
Even more stress comes with the realization that Savarna isn't even sure she wants to have kids, and she hasn't even discussed the prospect with her girlfriend, Charley (Callie Schutteera). Did I mention that Savarna works in a fertility clinic, so she is surrounded by the elation of pregnancy and the heartbreak of infertility every day?
Adding yet more tension is the unexpected visit of Davidia's mother from India, who hasn't left India in fifty years! She rolls into town accompanied by a small posse of spiritual advisors and, while gentle and maternal, seems only to care about Amaya and, of course, Savarna's unborn child.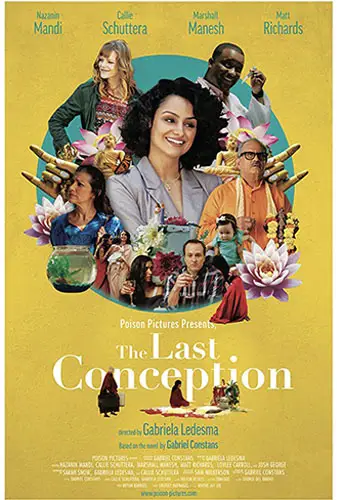 "…understanding that Savarna is in control of her destiny but never disrespectful of where she comes from."