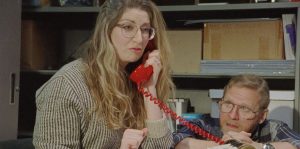 Owning a business and hiring an assistant to help with the day-to-day seems like a pretty simple task. However, Charles (Ray Bergen) and Maryanne Bailey (Kathy McCort) have not found this to be true. The two accounting firm owners have had their fair share of issues when trying to find the perfect assistant. From horrific smells to theft, the Baileys have seen it all, and they are here to share their stories with the world.
The mockumentary The Jungle of Accounting is just a snapshot of the eccentric personalities the Baileys have hired. Even with the magnitude of the stories' ridiculousness, it feels as if these stories have a bit of truth behind them. As the short film progresses, and the tales become more and more asinine, it continues to pull audiences in and give them a glimmer of hope. The writing of director Chase Pearson provides a sense of realism throughout the nonsense of The Jungle of Accounting. The low-key, dry humor manages to fill the screen and entice the viewer. While the comedy is not laugh-out-loud funny, the humor's unbelievably awkward nature causes viewers to cringe and nervously laugh in the best possible way.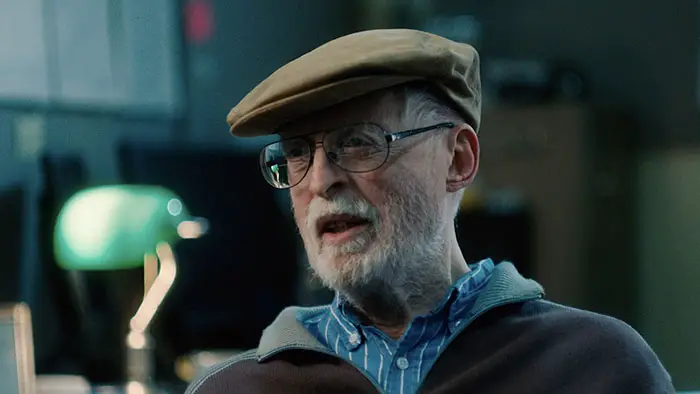 "…a snapshot of the eccentric personalities the Baileys have hired."
Through the ludicrousness that is The Jungle of Accounting, viewers feel a connection to the Baileys and their wonky life stories. Bergen and McCort, along with Timothy J. Cox and Colleen Sproull, as the younger versions of the characters, do such a wonderful job of playing these innocent, somewhat awkward, individuals who struggle to understand and accept the authenticity of their assistants. Similar to those portraying the protagonists in The Jungle of Accounting, those playing the assistants have an air about them that intrigues audiences and has them questioning their each and every action. The ease shown by the actors is what draws one into the story, as it makes everything come to life. Backtracking a bit, the way in which these actors portray each of their characters ultimately leads audiences to believe that some of this insanity might be true, and this is a breath of fresh air.
While The Jungle of Accounting is a bit absurd, portions of this film will resonate with audiences because someone they know is represented in this film. With just a few characters, and over a short time, Pearson is able to deliver the dose of reality that everyone needs to see. Take the time to enjoy The Jungle of Accounting as it will provide you layers of understanding and a better appreciation for those around you, as you know someone like this.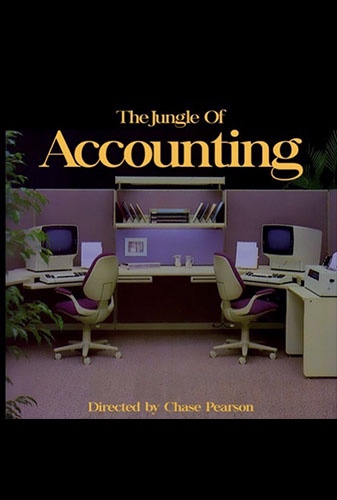 "…the dose of reality that everyone needs..."