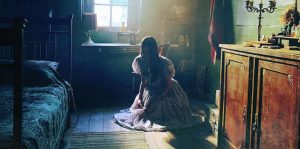 From the start, there is something not right with The Inheritance, and it's not only the story. When Sasha (Natalia Ryumina) and Peter (Nick Wittman) go to Kyiv to spruce up and sell off Sasha's inheritance, a large property in the city willed to her by her grandfather, she stumbles upon a family secret that is brought to her attention through ghosts and caretakers. She begins to piece together something horrible has happened, but the what is shrouded in bizarre people, outlandish tales, and a lot of paperwork. It's as if the city of Kyiv knows but doesn't care to share the knowledge. A language barrier, strange details, as well as suspicious men and women make Sasha extremely cautious about selling the property, which only has one buyer, according to the attorney.
What is not entirely understood is how Sasha's husband Peter is involved in selling the property. Unfortunately, we never really know. However, Sasha investigates the Kyiv archives, searches secret passages behind wardrobes, probes into the past through those still alive, and discovers a bloody dress found in an incinerator. All signs point to murder. Can Sasha find the resolution she is so desperately seeking?
The camera positions and movement try to create a mysterious mood, but the style of co-directors and co-writers Chad Barager and Kevin Speckmaier comes off as a bit hokey. In fact, much of The Inheritance is quite cheesy. The music, which carries the thriller motif, is perhaps the most fluid part of the film. For a plot, the idea of an American receiving an inheritance in Kyiv, Ukraine, is very interesting.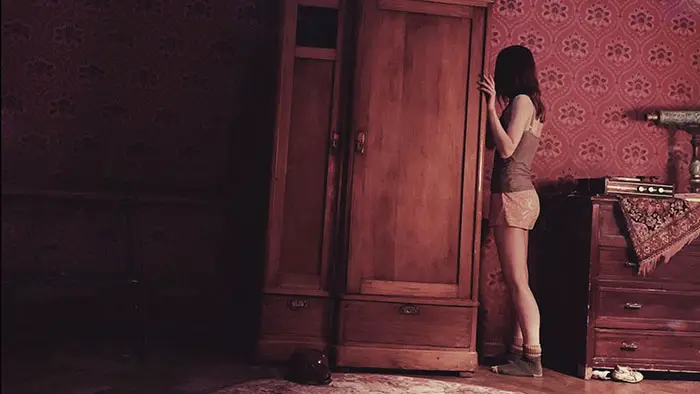 "…[Sasha] stumbles upon a family secret that is brought to her attention through ghosts…"
However, the story has holes, and the characters depend upon the cold harshness of a Soviet tradition to move the story forward; given that they are not from there and the lack of context, it does not make sense. There's not enough established background to convince audiences that this is a worthwhile story about deceit and murder. What little mystery exists is through old photos, as the props and set design are very well-conceived.
Perhaps most odd of all is the ending, which appears to hash out the storyline repeatedly as if the house is plagued for each generation that assumes it. It's not as convincing and unsettling as it could be, even though the goons who supposedly watch the house could've been much more terrifying, but they are mostly a bit confusing in their directives or lack of. What is also bewildering and leaving a lot to the imagination is Kyiv itself. It's industrial, and its buildings are old and in decay. The few men and women that are seen have a stark, harsh manner and appearance or feel frumpy and anachronistic.
The entire production is odd, and it never gives off the intended thriller vibe. Rather, the whole affair comes off as depressing and sad. Unfortunately, sparse dialogue and subpar acting do not help The Inheritance in what it lacks in story and mystery. It's too cold and simple, leaving viewers unfulfilled.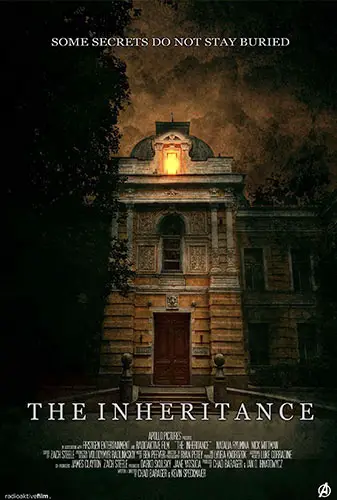 "…the props and set design are very well-conceived."