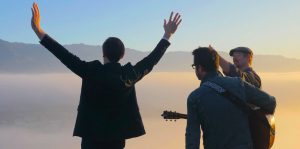 The Independents opens with Rich (Rich Price) strumming his acoustic guitar, writing a song. Then his neighbor upstairs bangs on the floor, so he stops playing and gets up the couch… to reveal he is not wearing any pants. This is the first joke of the Greg Naughton written and directed film, and it absolutely does not land. Fear begins creeping into the viewer's mind: will the whole affair be juvenile sight gags that aren't all that amusing? Well, as they say, first impressions can be deceiving.
The Independents tells the real-life story of how the band The Sweet Remains was formed. Rich is finishing up his English degree but feels unfilled in life, as his calling is music. One day, when walking through the park, talking to his mom on the phone, a branch almost hits Rich. Kismet must be in the air, as the person cutting the tree limb is Greg (Greg Naughton), who also longs to be a musician. After playing a bit together, the two decide to play the Eagle Rock Folk Festival as a duo.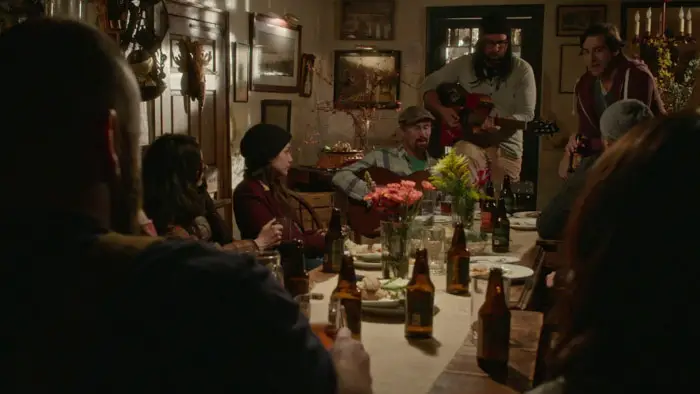 "…Rich, Greg, and Brian happen to run into each other again and decide to reform RGB."
As they're driving Greg's barely-holding-it-together van to the gig, the musicians pick up a hitchhiker. This person, Brian (Brian Chartrand), also happens to be a musician and soon enough, the three are harmonizing and creating beautiful songs together. Through various shenanigans, the folk festival is a bust. A short while later, Rich, Greg, and Brian happen to run into each other again and decide to reform RGB. They get a manager, Granny (Richard Kind), who seems to love their sound but may not have the band's best interest at heart.
Let's get the negatives out of the way first, as there aren't too many. Chief among the issues is the comedy clashes that occur throughout, as illustrated in the opening. After picking up Brian, Rich and Greg fear he might be a deranged killer. Their mildly over-the-top discussion about this does not seem to suit their characters or the tone of the scene. A line or scene this awkward happens periodically, so the lighthearted drama is never entirely on sure footing.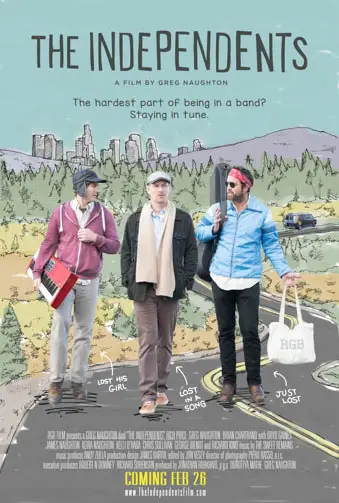 "…if one is not a fan of The Sweet Remains before watching the film, they will be by the time it is over."