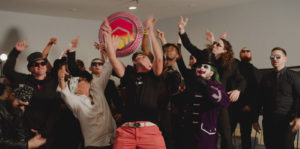 Is it possible to be a benevolent and good cult leader? Directors Patrick Moreau and Grant Peelle profile one such man in their documentary, The Highest of Stakes. Described by his followers as "God," this "diety" is Richard Heart, the founder of HEX coin. You may not know HEX coin, as the media refuses to cover it, and any Reddit posts and comments are immediately removed from the threads.
Heart's prominence in the crypto-sphere began at the beginning of this new financial market. Making numerous appearances on the top business cable channels, he staked himself as a knowledgeable resource, charismatic speaker, and ultimately a financial soothsayer by predicting the sharp rise and fall of Bitcoin (and other crypto) prices over the years. Heart amassed such a fan base that he devised HEX coin at the starting price of 57 cents on December 2, 2019. Today, the HEX coin value has multiplied by 10,000 percent. The structure and success rely solely on followers (known as HEXicans) and their investment and trust in Heart as their leader.
Ironically, the most engaging part of The Highest of Stakes is Richard Heart himself. He exudes charisma and speaks directly to the heart of everyone he comes into contact. Everyone deserves the right to live life to its fullest, casting aside the 9-to-5 grind. As such, according to Heart (paraphrasing), HEX coin was created to make people wealthy but in a disciplined way. When you invest in a stake in HEX coin, your funds are locked up for a pre-determined amount of time, which is set by you. At the end of the stake, you're money grows. The longer the stake, the more you earn. You are essentially investing in "delayed gratification."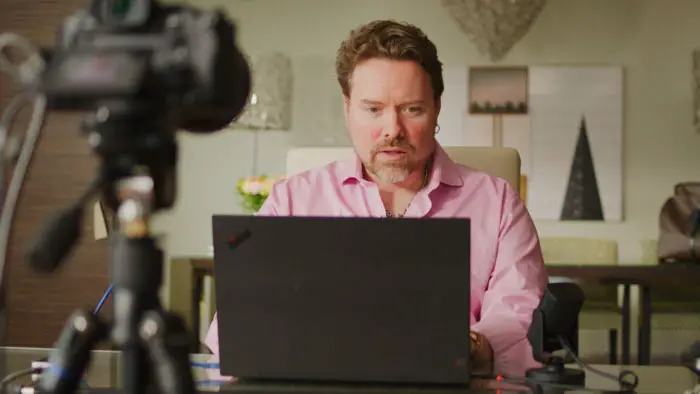 "…almost disappears with their money with nothing to show for it and is linked to the crypto-crash of 2022."
Before you think of this as a feature-length infomercial for Heart and HEX coin, the filmmakers dive deep into their subject matter. Much of the first half explores the cult-like nature of the Hexicans. Their unwavering devotion to following Heart is unmistakable when you listen to them speak. He asks them to invest or "sacrifice" their money for his new venture PulseChain, and they acquiesce. He almost disappears with their money with nothing to show for it and is linked to the crypto-crash of 2022. He did call it a "sacrifice."
The Highest of Stakes then sends in two financial scam experts to examine HEX coin, its culture, and Heart himself. They pepper him with one tough, accusatory question after the other. They highlight the fact that an investment in HEX coin does nothing. It's not invested in anything. It doesn't work. It just sits there paying off present maturing stakes. When confronting Heart with what appears to be an elaborate Ponzi scheme, the man doesn't deny their description of HEX coin. In fact, he doubles down and tells each investor every single detail about how HEX coin works.
I'll be honest. I walked away feeling that HEX coin is a complex house of cards, but at the same time, feeling this heightened sense of FOMO. Maybe I've taken in too much of Heart's Kool-Aid. At one point, Heart implies that the difference between him and Bernie Madoff is that Heart and HEX coin is absolutely transparent and encourages investors to dig deep and do their due diligence.
As a fan of documentaries, I'm always drawn to stories of extraordinary and odd people. This film hits my sweet spot. Heart is this enigma that I'm still trying to wrap my mind around. Ultimately, The Highest of Stakes is a profile of the most charismatic man in the world. Certainly, this man has to be a conman or, worse, a Svengali. Yet, the question is whether HEX coin is a scam, provided you know it's a scam from the start.
UPDATE: On July 31, 2023, Richard Heart was sued by the SEC for misappropriating millions of dollars of investor funds.
The Highest of Stakes is set to premiere at Regal Theaters on August 4. For more information, visit The Highest of Stakes official website.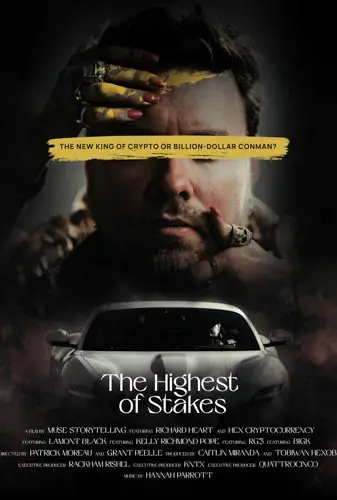 "…feeling this heightened sense of FOMO."