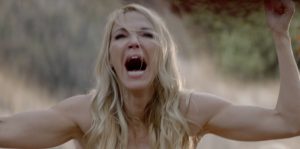 DANCES WITH FILMS 2020 REVIEW! It's called a hook for a reason—the opening moment of a movie or show that captures your attention to get you to watch it until the end. In Stephanie Sanditz's pilot for her would-be series The High Life, the hook is nudity…not the softcore kind, but the nudist-colony kind.
The star in The High Life is Evie Gold (Stephanie Sanditz), who is mourning the death of her beloved aunt Linda (Amy Landecker). Linda was the least uptight of her family, which includes the matriarch Gloria (Sherry Weston), Evie's parents Lewis and Jane (Ron Perkins and Linda Purl), and lastly, her brother Billy (Jeremy Glazer).
The High Life recounts Evie's journey in finding the same peace and solace her aunt Linda found before her death. It establishes Evie entering her mid-life crisis. She is an author performing a book reading, Cabaret-style, at a bar. She is then thrust into the ultimate dysfunctional family meeting about her aunt's estate, and finally forced to confront an old flame, Jackson (Christopher Mychael Watson), who is Gloria's caretaker. The episode ends with the family stripping naked and scattering Aunt Linda's ashes at her nudist, Buddhist retreat.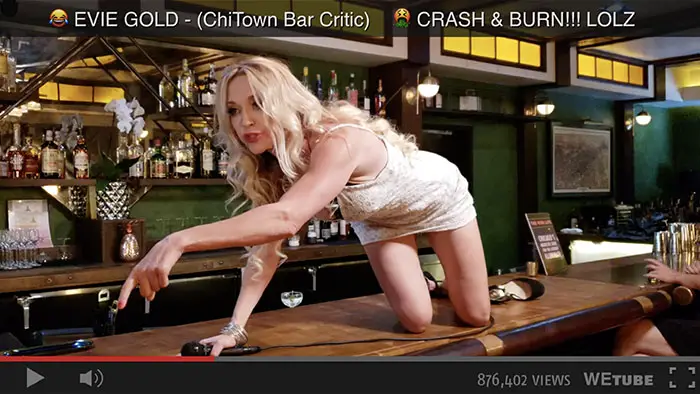 "…the family stripping naked and scattering Aunt Linda's ashes at her nudist, Buddhist retreat."
Independent comedies generally go in one of two directions. The High Life chooses to go in the direction of humorous situations designed to lighten the tone of the drama, as opposed to a steady stream of jokey setups and punchlines. You'll smile more than you'll laugh. I would love to have seen an occasional setup and punchline. A few well-written and well-placed jokes are a way of making memorable moments in the story, and you don't need that many to serve the entire episode.
A pilot must make its case to go to a full series, and I'm just not sure this one rises above the pack of other shows about midlife crisis. I'm no network executive by any means, but I would say that while The High Life does meet its dramatic and comedic goals, it needs to go further by heightening the drama and comedy. We need to make a deeply personal connection with Evie and allow the audience to rally behind her. We also want clearly defined reasons as to why each member of her family is a roadblock to reaching her goals. Memories of Aunt Linda can also be intriguing storytelling device, and the use of flashbacks serve as the "ghost" from the past that leads Evie to her personal Nirvana. Just spitballin' here.
The pilot episode of The High Life is excellent and fun to watch. It is writer and lead actor Stephanie Sanditz's story (I assume a personal one). What works is the odd and quirky nature of her pseudo-religious family and Evie's earnest desire to find a deeper meaning to life. She makes good use of the "starting with the ending" gimmick. At the same time, mass nudity is a bullet that you can only fire once. It's definitely worth watching.
The High Life screened at the 2020 Dances With Films.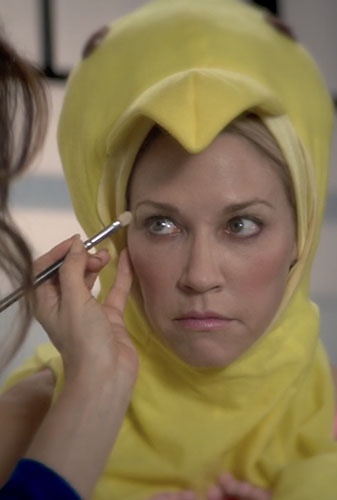 "…the hook is nudity…not the soft-core kind, but the nudist-colony kind."