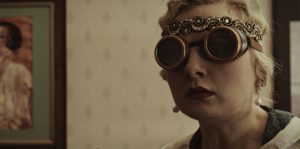 The Haunted Hotel is an anthology based around a haunted hotel throughout the centuries. The film opens up with Watching, directed by Jean Campbell Hogg and written by Daphne Fox. Charles Dickens (Reece Ritchie) rents a room at the grand hotel in Ipswich, Suffolk, England, to cover the 1836 local election. That evening, the author has an encounter with a ghost.
Ritchie does an excellent job as the then-up-and-coming writer, bringing a lot of energy to the role. The introduction of Pickwick (Richard Bates) works well, and Bates is entertaining. However, a put-upon lady is too rambunctious for the tone. Still, it is an enjoyable entryway into this world.
Forty Years jumps to 1985, with Tim (Hugh Fraser) renting a room for he and his wife's, Julie (Judith Sharp), 40th wedding anniversary. Screenwriter Thomas Winward crafts lovingly realistic characters even if the story's resolution is easy to figure out. Joshua Carver's direction sublimely moves from the present to decades past as the happy couple dance the night away. But the true star of this segment, is well, the stars. Fraser and Sharp are fantastic together, heartbreakingly selling their years-long love.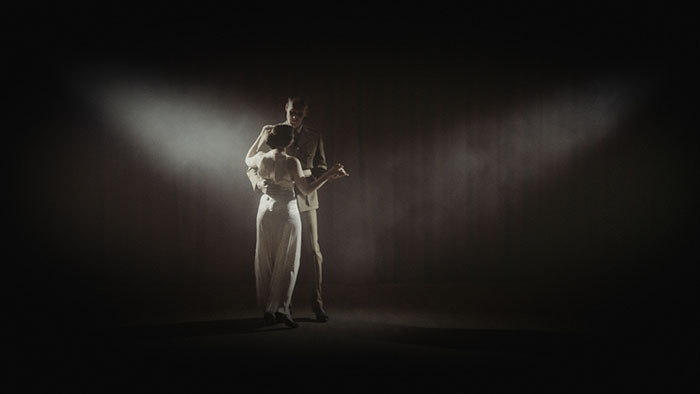 "…an anthology based around a haunted hotel throughout the centuries."
1924 is when Amy L. Feeley and Robbie Sunderland's The Contraption takes place. Francesca (Angeline Hunt) sets up a spectrometer in her hotel room, alongside Willy Urlowe (Roderick Smith), in the hopes of connecting with a specter. Francesca soon learns that her contraption worked better than she could have ever imagined. Boasting amazing costume and production design, this is an engaging story with a fantastically frightful finale.
The Writer shifts to 1973, wherein famed author Peter Fearless (Geir Madland) checks into a "quiet room" to focus on writing a new story. However, he keeps hearing phantom noises. Will this be the book that does the writer in?
Amy Feeley wrote this entry, with Joshua Dickinson directing. The pacing is excellent, as the filmmakers quickly establish the author's descent into madness. The sound design sells the creep factor well, and the direction effectively builds to its shocking conclusion.
Room 27B, written by Victoria Manthorpe and directed by Adam Collier, is about Betsy (Molly Scurrell), a young woman who feels stifled by 1952 society. To break free, she pretends to be married to Eddie (Andrew Hollingworth), so they can have a tryst at the hotel. But, the old spirits that roam the halls continually disturb them. Are the ghosts trying to get the couple to join them, or do they wish to save Betsy from a worse fate?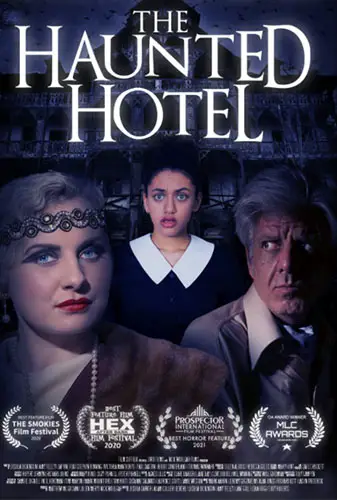 "…satisfying, scary, and engaging..."