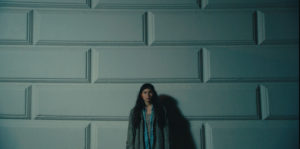 SLAMDANCE FILM FESTIVAL 2023 REVIEW! All you bong rippers out there, prepare for a lung full of fun with the Turkish stoner mystery The Girl Who Was Cursed, written and directed by Zara Dwinger. Originally made for TV in the Netherlands, it follows the stumbling path of Gizem (Sinem Kavus), a woman in her 20s that smokes a lot of weed. I mean a lot. She has a joint riding her lips at all times. She stays in a cloud on her couch and stares at the neighbors with binoculars. A cute boy across the street stares back, catching Gizem off guard. Her mother, Yildiz (Oya Capelle Karsman), keeps hassling her to start taking some responsibility.
"…the girl who was cursed goes on a twisted search for the boy who disappeared."
Yildiz is superstitious and gives Gizem an evil eye amulet for protection against bad luck. Gizem tells her mother she doesn't believe in curses. Immediately a mirror shatters. This causes Gizem to buy more weed before getting thrown out of a supermarket for chugging a bottle of vodka. Passing out in the street, she is woken up by the cute boy from across the street, Samuel (Victor Ijdens). He lends her his snakeskin jacket and lets her vomit at his place.
Gizem's impressed by how Samuel also complains about the hamster wheel of life. Back in her apartment, Gizem finds Samuel's wallet in the jacket and pulls the cash out for more weed. She then goes across the street back to give him his stuff back. But he isn't there. In fact, his apartment is completely bare, with everything that was inside hours ago cleared out. So Gizem immediately goes to buy some more weed. She asks her budtender at the dispensary, Sjaak (Frieda Barhnard), to try to Google Samuel, but they cannot find any trace of his existence. So Gizem rolls another number for the road. Then the girl who was cursed goes on a twisted search for the boy who disappeared.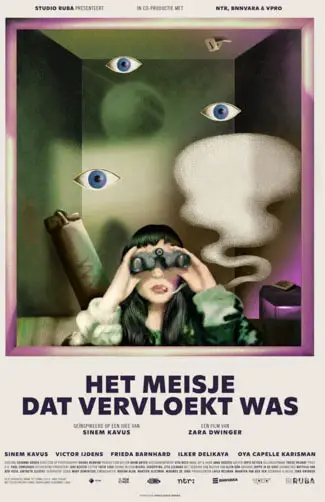 "…pulls a genius move of dropping a stoner in the middle of a Cornell Woolrich mystery."