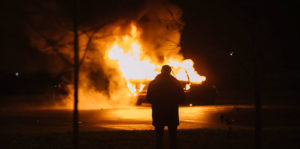 The marriage between corruption and power knows no boundaries. Director Emilis Velyvis' political thriller, The Generation of Evil (Piktuju Karta), exposes the local corruption of a small provincial town in Lithuania.
Gintas (Vytautas Kaniusonis) is the highly respected police commissioner in this idyllic provincial Lithuanian town. His private life, though, is anything but. Gintas has a college-aged daughter who hates him, a wife who's unaware of his affair, and a 7-year-old son who brought Gintas' gun to school for show and tell. During a dinner, to honor his service to the community, Gintas declares his retirement so he can run for mayor against his good friend, Rasa (Ingeborga Dapkunaite). Rasa is less than pleased with the announcement, and a rivalry is forged instantly.
Meanwhile, across town, the city's prosecutor, and Gintas' friend, is found dead in his home of an apparent suicide. At first glance, it looks like a suicide, and Gintas orders the case to be closed… just before grabbing the deceased phone, which has a video of Gintas and the aforementioned good friend's wife having sex. Gintas destroys the phone, buries his friend, and life is back to normal. However, the federal authorities receive an anonymous tip, and Gintas finds himself being framed for the murder. Now he's forced to solve his friend's murder and, in doing so, slowly uncovers a dark secret held by him and other prominent government officials along with a revenge murder spree.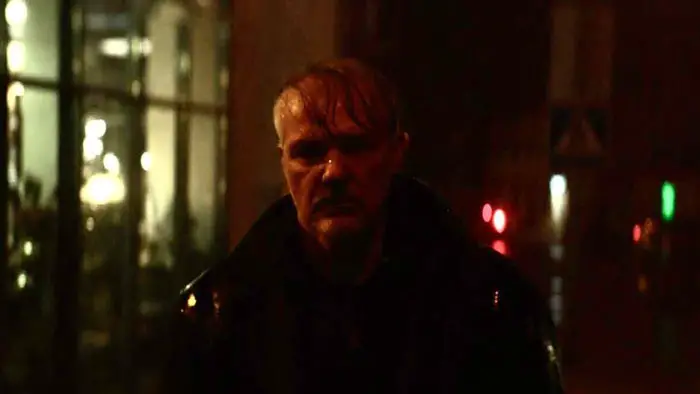 "…Gintas finds himself being framed for the murder."
Other than its country of origin, the gore makes The Generation of Evil unique from most American productions. When the prosecutor's body is found, Velyvis goes to great lengths to show what a human head would look like if its brains were blown out… only on the right side. Then when we join the autopsy, the description of his death is even more gruesome because he was, in fact, tortured before dying… in a way that is both horrifying and you've never heard of before. The killer's next victims are then murdered in similar ways. The screenplay, by Velyvis and Jonas Banys, will remind one a lot of David Fincher's Se7en.
My only complaint, and it's not uncommon amongst thrillers like this, is that there is a "mystery" to solve. For example, who is killing local officials and why? I like mysteries that allow the audience to solve them along with the protagonist, using deductive reasoning to figure it out. But, alas, this is more of a thrill ride, which ironically takes out the fun of the mystery-solving. As a result, some scenes feel like they are there to be thrilling, not to move the story along.
The only thing keeping this thriller from being a big hit is the absence of Big Hollywood stars. But, despite that, The Generation of Evil stands on its own as a gripping, gory, political thriller that claws at the fragility of human nature. If you are a fan of thrillers, this has its fair share of predictable moments but enough surprises to satiate your hunger for mental torture and anguish.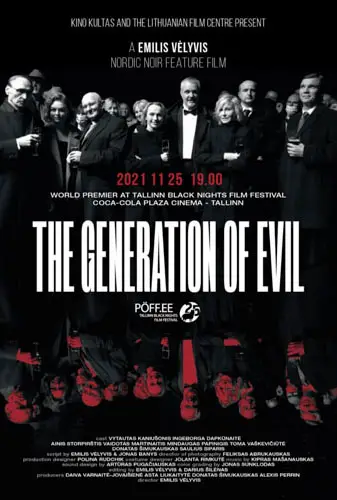 "…enough surprises to satiate your hunger for mental torture and anguish."