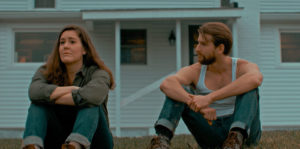 The Farm is writer-director Rayn Pace's feature-length debut. The drama, based on a true story, follows Catherine (Alicia Kelly) and Tom (Austin Chunn) as they navigate the ups and downs of life. The wife and husband inherited Tom's father's farm, and they initially considered selling it. But, despite its middle-of-nowhere location, the couple decides to stick with it and turn it profitable once again.
This major shake-up coincides with Catherine and Tom reeling from other problems life has thrown at them. She's infertile, which is causing a growing rift between them. Add in money woes, and it seems the husband and wife team may have more on their plates than they can handle. Is love enough to see them through these unparalleled difficult times, or is it too much to bear?
The Farm has the loosest story possible. Pace is more interested in observing the characters and their interactions than following an A-to-Z narrative. To that end, the director employs a few novel decisions, the best of which is the voice-over. Or should that be voice-overs? Both Catherine and Tom provide narration reflecting on their emotional state in X or Y scene. Using both of them gracefully allows audience members to understand their respective perspectives. The filmmaker also gets the director of photography Richard Sanborn to lens the whole production like a visual poem, minus one or two of the more weighty scenes. As a result, the drama is lush to look at.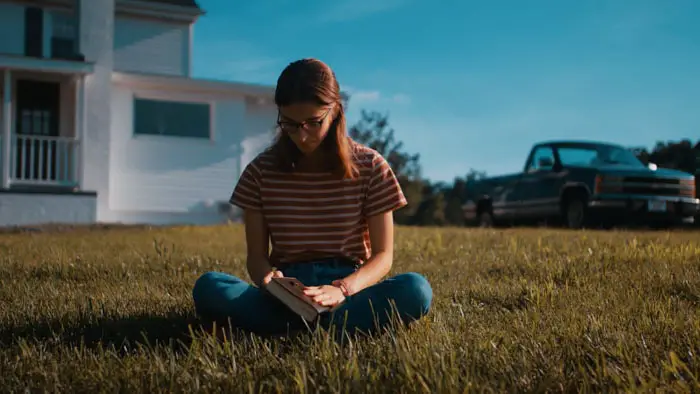 "…major shake-up coincides with Catherine and Tom reeling from other problems…"
The acting is also quite good. Kelly and Chunn share an easygoing chemistry that works to make a believable wife and husband. Individually the actors bring viewers into their characters' emotional states via subtle body language and wistful looks.
However, The Farm does have a few issues. At one point, a lady drops off a kid for Catherine and Tom to… babysit? Play with them since they don't have kids? Tutor? How long has this arrangement been going on for? This happens only once and is baffling. The child actor is fine, energetic and sweet. But his relation to them is confusing, to say the least. Just as poorly explained is the kid's mom. Does she work with Catherine? An in-law of some kind?
Aside from causing more questions than it's worth, this moment adds to the runtime in the wrong way. The film runs just shy of 90 minutes, but it is a slow-going experience, like Ugly Sonic sloooow. As lovely as the visuals and narration are, they can sometimes be repetitive. The conclusion is exceptionally lengthy. There's a perfect moment with both characters sharing one voice-over discussing the nature of love. It is the ideal spot to conclude the film. But it keeps going for at least another 5 minutes, but it might be more. Sure, the ending proper works well enough, but the momentum has fizzled out by that point.
The Farm has a lot going for it: sumptuous cinematography, great acting, excellent use of voice-over, and a sweet message about the power of love. Yes, the film is too long, and one sequence feels awkwardly shoehorned in. Still, it works far more often than not.
For more information, visit the official The Farm site.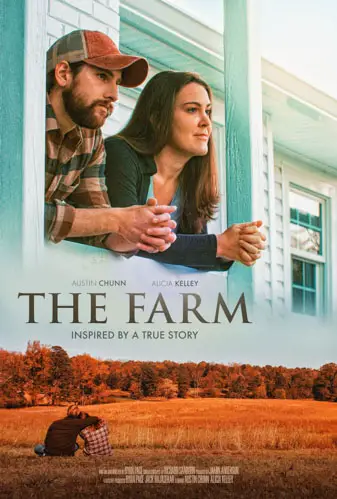 "…sumptuous cinematography, great acting..."