Gu directs, from a delightful script written by Carol Martori, with an exuberant, vibrant, energetic style that wonderfully amplifies every emotion. The crisis in Cambodia is told with archival footage from various news programs at the time, as well as animated segments. The animation provides specifics on the Ngoys' journey to America. These illustrations are beautiful and are expertly interwoven into the fabric of the film.
Of equal importance to the success of The Donut King is its cinematography. Alice Gu lovingly bounces along the streets of Los Angeles, following a skateboarder as animated motion lines come to life beneath the vehicle's wheels. She frames each donut, as it is being made, with sheer reverence and delicious awe. The editing is just as fantastic as the film moves at a remarkable and engaging pace. That is, to a point anyway.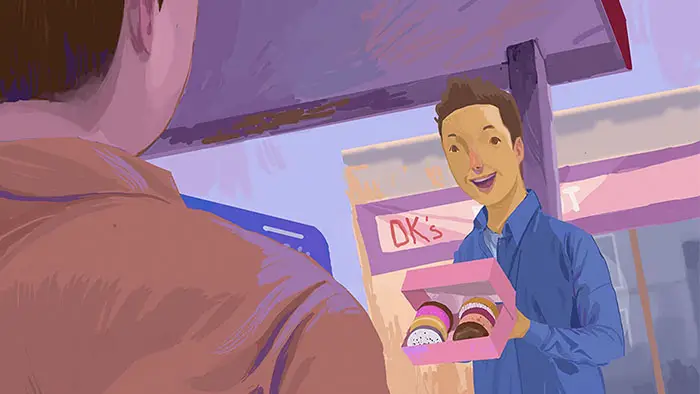 "…an exuberant, vibrant, energetic style that wonderfully amplifies every emotion."
Every plot detail described is rousing and will, shockingly, have the audience on the edge of their seat. They are waiting for that "but" to arrive, as the documentary nimbly jumps through one success and charitable deed to another. The fall of Ted's empire arrives, and a lot of interesting information flows forth during this section. But, years pass, and maybe it is time to forgive.
The section of refugees still working in donut shops, or their children who have taken over the stores, fondly discussing how thankful they are for 'Uncle' Ted is sweet but lasts too long. If it were just a few of the more prominent interviewees, that would be a solid two to five minutes. But it is at least 10, maybe more, and feels repetitive. The momentum of the movie slows to a slog, as everyone seems to say the same thing about Ted over and over. But it does pick back up for the last few minutes, as the future of these donut places hangs in the balance.
The Donut King may stumble just before crossing the finish line, but the journey it takes the audience on is a fascinating and vital part of history. When President Carter doubled the number of Cambodian refugees the U.S. would take in, Ted Nygo was the exact kind of smart, enterprising person he had in mind. His story is a gripping one, told with flair and care. Now excuse me, I am hankering for a donut.
The Donut King was scheduled to screen at the 2020 SXSW Film Festival.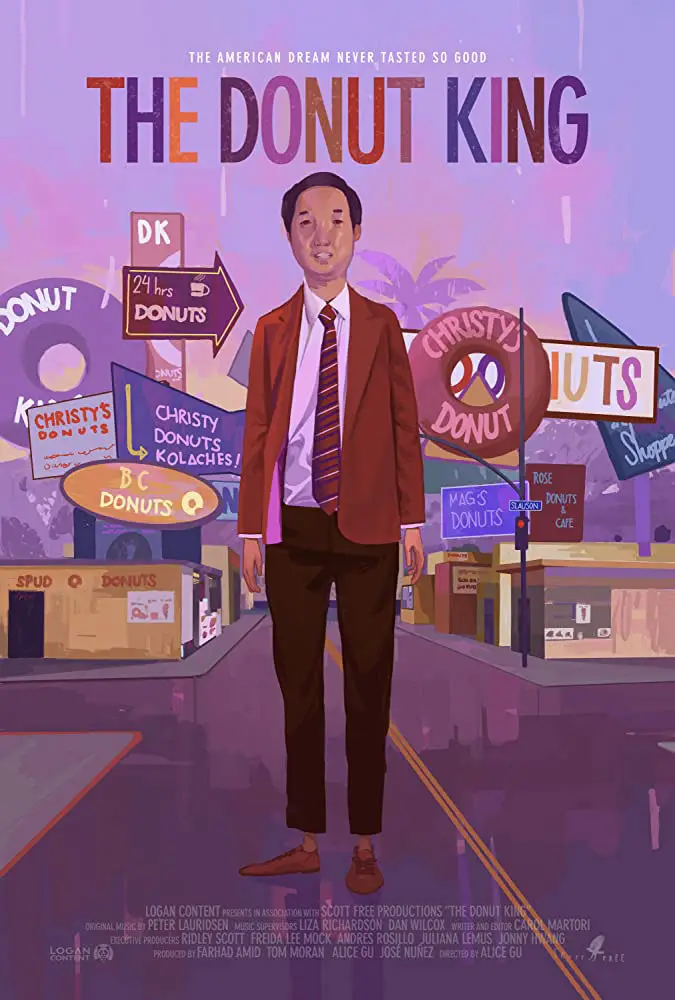 "…I am hankering for a donut."