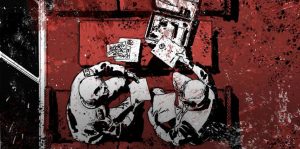 The Divine Plan opens in the 1970s and '80s, as Ronald Reagan and Pope John Paul II rose to power during a time of uncertainty, the height of the Cold War. In 1981 two gargantuan events, completely unrelated to one another, set the two men on a path to defend the world from communism and solidify a sturdy and safe future for everyone—those events: assassination attempts on the two world leaders. The harrowing experiences lit a fire beneath each of them as they use their second chance at life to collaborate, unlike any president and pope ever had in the past, in order to work toward world peace.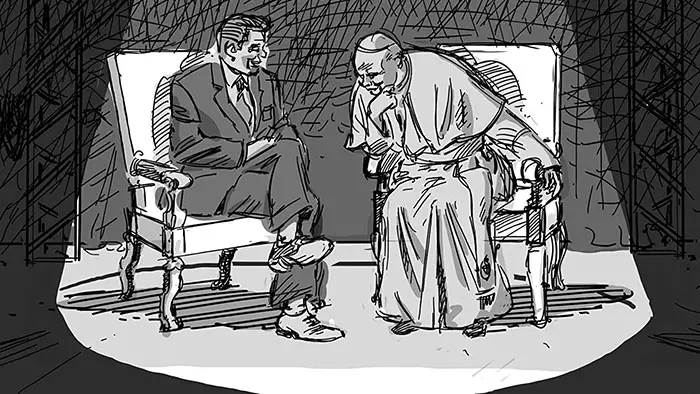 "…collaborate, unlike any president and pope ever had in the past, in order to work toward world peace."
Reagan is known to many as the man who helped end the Cold War and liberated Germany from the harrowing Berlin Wall. It took a long time and a valiant effort to achieve such ambitious tasks, making the memory of the late president a favorable one. It seems impossible to accomplish goals like this without the help of others, and that's true. An unlikely player came to the aid of the U.S. President in an attempt to better the world;  Pope John Paul II. For the first time in history, the leader of the free world and the leader of the Catholic church confided in one another; they shared secrets, and they planned (both in the public eye and behind closed doors) to end the communist regime in Russia. The two came together to execute The Divine Plan.
The Divine Plan is endearing, entertaining, enjoyable, and unique, but without the proper storytellers, it could've fallen flat on its face. Peter Reznikoff is pivotal in delivering the tale of the Pope and the President, and when he steps up to the plate, he makes some noise. As he narrates the events that eventually lead to the end of the Cold War, he often changes his voice and accent in order to make connections between the foreign characters and the story. In the early going, I thought that him manipulating his voice was a bit childish and unnecessary, but upon further evaluation, I came to understand how important it was.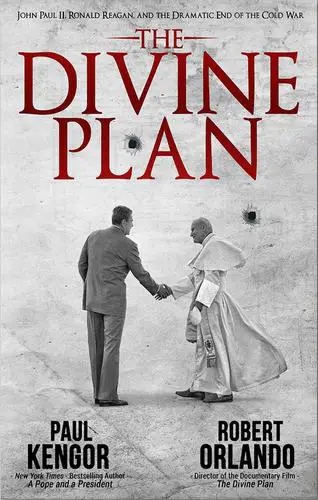 "…Orlando and Reznikoff bring the story to life in a way that I've never seen before."