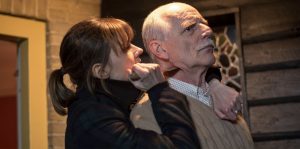 FANTASIA FILM FESTIVAL 2020 REVIEW! It doesn't take much digging to find a troll on the internet. If you have some amount of fame, whether as an actor, singer, painter, journalist, whatever, someone out there is going to hate you, and they will let you know it. It's often why a lot of celebrities stay off of social media and don't read the comments on any articles about them. Luckily, I am not famous enough as a writer to have people sending me hateful messages, but I know that if I ever do, it's something that comes along with the territory.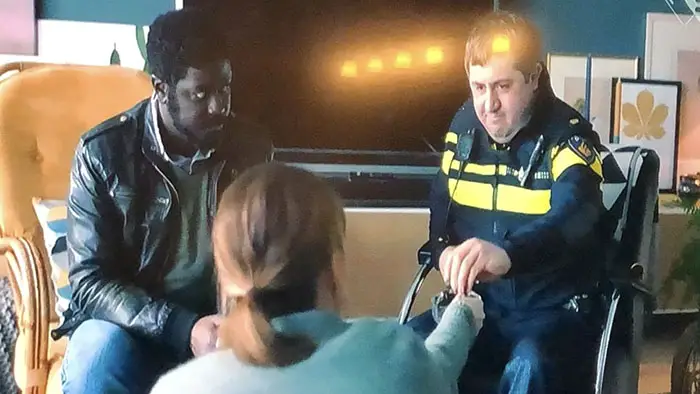 "…spree of murders where all the victims are people who just don't know how to be nice."
In the Dutch film, The Columnist, Katja Herbers plays Femke Boot, a columnist for Volksrant, an online publication. She's also working on her first novel. We first meet Femke on a political talk show where she's arguing that people on the internet need to learn how to accept opinions other than their own and not consider someone on the other side of the debate their enemy. We soon see that Femke is obsessed with checking Twitter and Facebook, where she often sees negative commentary about her writing. She often checks these sites when she's supposed to be working on her book.
Just when Femke begins writing, her next-door neighbor decides to start construction of a fence that distracts her from working. The neighbor, Arjen Tol (Rein Hofman), seems nice enough, even though we do see him once inexplicably in blackface, but soon Femke discovers that he is one of the people who has been making negative comments about her online and that he is extremely conservative, where she is extremely liberal. She snaps and one night kicks down the fence that he just built, and then in even further aggression, pushes him off the roof while he is working on it and then cuts his middle finger off.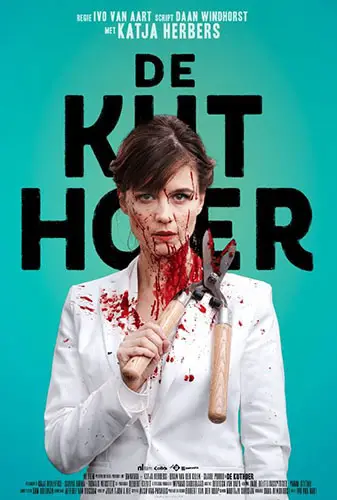 "…a hilariously subversive satire of being internet famous..."