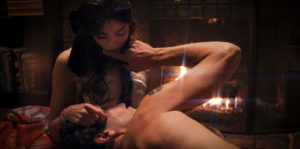 NOW IN THEATERS! I admit it: I'm a dude and sort of a fuddy-duddy. So maybe I'm not the target audience for Lena Dunham's post-Girls feature Sharp Stick. But then again, I have to believe I'm not the only one with questions about this film.
Sarah Jo (Kristine Froseth) lives with her sexually-open new-age mother, Marilyn (Jennifer Jason Leigh), and budding social media influencer sister, Treina (Taylour Paige). As a child, Sarah Jo had severe health problems, so much so she had to have a radical hysterectomy. Due to being sick, she feels like she missed a lot of what life offers.
Sarah Jo works as a special needs nanny for a pregnant couple, Heather (Lena Dunham) and Josh (Jon Bernthal), along with their Down-Syndrome son, Zach (Liam Michel Saux). Sexually curious, Sarah Jo seduces a reluctant, yet willing, Josh, and he opens her world up to self-pleasure and pornography. She quickly gains a favorite actor in the industry, Vance Leroy (Scott Speedman). When Heather finds out about the affair, Sarah Jo is fired and rejected by Josh. The sexually frustrated woman creates an alphabet of sexual acts, positions, and scenarios. She plans to act out each letter with random strangers she meets through Craig's List and other contacts.
"The sexually frustrated Sarah Jo creates an alphabet of sexual acts, positions, and scenarios…"
I'm not exactly a fan of Dunham. It has nothing to do with her skill as a filmmaker, but because I've never been interested in her work. However, Sharp Stick tells an intriguing story about Sarah Jo and her journey to take control of her sexuality. She's never abused or taken advantage of, and everything she does, she chooses. There's no denying that Dunham is a veteran filmmaker — good structure, fantastic acting, and a tale that's trademark Dunham. It all comes down to whether you prefer the stories she tells.
My problem is with the basic premise of a young woman and her sexual exploration. As the plot unfolds, I felt sorry and sad for Sarah Jo. Everything she does is inspired by stories of her mother's sexual exploits, but Sarah Jo never gets any guidance from her mother or anyone, except maybe the men she sleeps with (particularly Josh). She's on this exploration alone, and each encounter is purely transactional. Any downside of this behavior is seen in Treina's subplot, which I wish was explored in greater detail. There's an intriguing story there.
As much as I wrestled with the basic plot, I come to Sharp Stick with no moral judgment. I've known and heard stories of people just like Sarah Jo, and quite frankly, their stories, though highly engaging, are rarely fulfilling ones in the long run. Let's face it. This narrative has been told a thousand times from the male perspective in teen sex comedies, like Porky's, with guys going out to get laid or lose their virginity after prom. But, even in those films, sex was something you did without any emotional consequences, and that's the same feeling I have regarding Sharp Stick. Like the boys in those teen sex comedies, Sarah Jo viewed each act as a personal victory yet an empty one (of course, more recent sex comedies like The To Do List and Yes God Yes are similar and from the female perspective).
If you're a fan of Lena Dunham, you will probably like Sharp Stick. But, for me, I couldn't get past the premise. Let's also face facts, if you're looking for a sex comedy… well, I question the direction of female sex comedies over the past few years.
Sharp Stick screened at the 2022 Sundance Film Festival.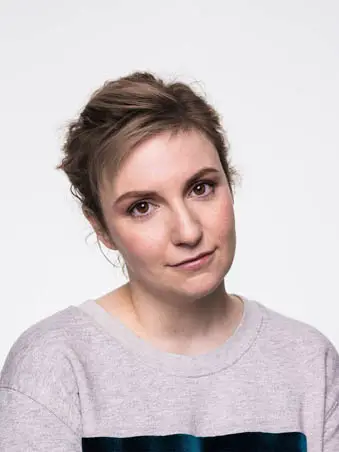 "…good structure, fantastic acting..."