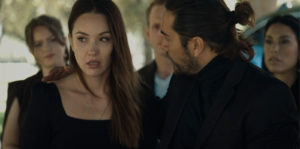 Will no one learn that nothing good happens when parents keep secrets from their children? Case in point, Carlos Butler's supernatural thriller, The Chimera Effect. For budding law student Samantha (Ashley Nichols), her father's death couldn't have come at a worse time. Several months ago, she was involved in a deadly hit-and-run accident and claimed she was not in her body when the accident occurred. Her only source of support came from her boyfriend, Norman (Justin Brescia), and her now-deceased father, David (Marcus Hanson). The tragic events made Sam pull away from her closest friends.
Her father's funeral now forced Sam to reconnect with her estranged friends Mark (Aaron Oberst), Veronica (Shiah Luna), and Francine (Jackie Moore), with whom she had a bitter falling out. Hoping to restore their relationships, Sam invites everyone for a "digital detox" at her family's cabin for some solitude and NO DEVICES. Though a good idea, she receives an ominous warning that this trip is not going to be a good idea. The first warning is from the disembodied voice of her father, then from a spot-on tarot card reading from Francine.
All this time, Sam has had an uneasy feeling about her life, and many of her suspicions would soon be confirmed when she finds her late mother's diary. Sam was, in fact, a twin and didn't know it. When "the other" died, Sam may have absorbed the essence of her twin sibling, which explains some of her unusual behavior. This is known as The Chimera Effect.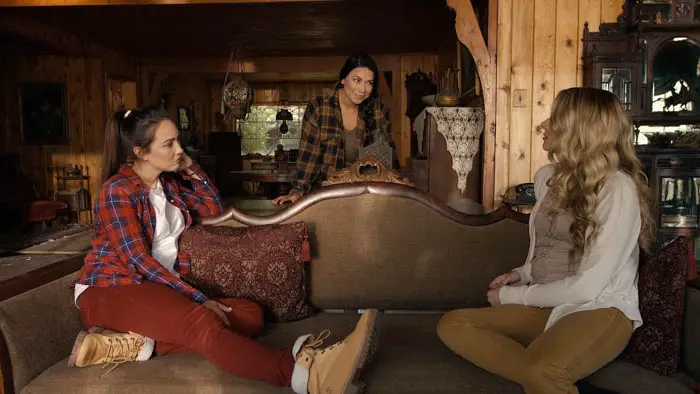 "…Sam may have absorbed the essence of her twin sibling…"
In The Chimera Effect, filmmaker Carlos Butler and co-writer Eli Chance slowly allow Sam's mystery to unfold, culminating with its thriller ending. Her story follows two paths. The first is the family secret and how it may or may not explain her odd behavior, the voices in her head, and the hallucinations she sees. The other pathway is the series of events that slowly simmer the stew of mystery for this getaway weekend until the pressures of Sam's life cause her to burst.
The film boasts several excellent performances from its cast of emerging actors. Ashley Nichols shines, confidently playing the strong charismatic lead hoping to understand why she is acting the way she is. The rest of the cast gives praiseworthy performances suitable for any respectable CV and IMDB page.
Where the film suffers is in its basic structure. Like any good thriller, The Chimera Effect slowly and steadily builds the mystery and tension upwards to the end. The problem is all the thrills and action happen solely in the final third. The first two acts are about uncovering the mystery, and its suspense comes from plot revelations amongst the friends and an occasional nightmare or hallucination. There really needed to be memorable moments of impact peppered throughout the first two acts to prepare us for the events in the end.
Even with its flaws, The Chimera Effect is a fun, supernatural thriller of an indie film. Thrillers are tricky, and the perfect thriller comes with experience. There's an awful lot of good in this one to make one excited to see what Butler and crew have coming next.
For more information, visit The Chimera Effect Facebook page.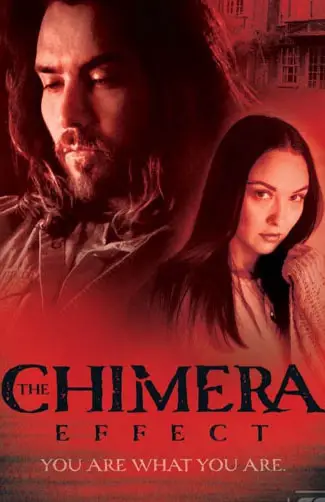 "…a fun, supernatural thriller of an indie film..."