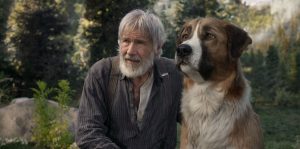 I don't know exactly how it happened, but I've screened my fair share of lost dog films. My kid has a lot to do with the most recent batch (see A Dog's Way Home). I love dogs. Puppies are cute. I will admit, Chris Sanders's The Call of the Wild threw me for a loop being the first lost dog story using a fully CG canine. So, here we go.
Based on the Jack London novel, The Call of the Wild is about a very large dog called Buck. Not quite Beethoven in size, but big enough to cause some severe damage. Buck is the dog of the Miller family (Bradley Whitford & Jean Louisa Kelly), and after ruining an outdoor family picnic, Buck is banished to sleeping on the porch in the cold of the night.
Attracted by Buck's massive size and strength, a poacher lures him into his carriage and dognaps him on a ship bound for the arctic's gold mining country. While onboard the vessel, his handler beats poor Buck into submission with his heavy baton.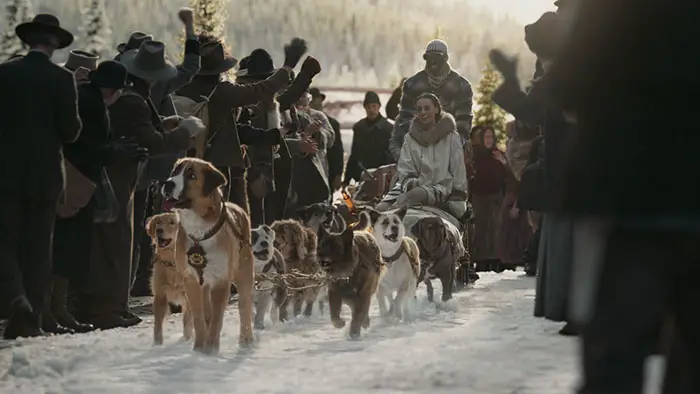 "Attracted by Buck's massive size and strength, a poacher lures him into his carriage and dognaps him…"
Why the arctic? Strong and smart dogs are needed to pull snow sleds for miners and others needing to travel quickly across the snow and ice. Buck is immediately purchased by Perrault (Omar Sy) and Francoise (Cara Gee), who run the postal routes from the mainland to the frozen Yukon and its gold mining camps. Subjected to a life of canine slavery, Buck is not quite working out as a team player. But thanks to Perrault's kindness, Buck learns not only what it means to be a team, but also to have a close family of humans and other dogs.
Buck and the dogs become a successful postal team, but that gig ends, and he and the team are sold to a greedy prospector Hal (Dan Stevens), who almost kills Buck by sheer exhaustion. At one point, Buck collapses and before being shot by Hal, he is saved by a grizzled old man, John Thornton (Harrison Ford). After nursing Buck back to health, the two become quick friends…actually quick partners.
When spring arrives, John convinces Buck to go on an adventure into the wild—beyond where the maps are drawn. As the two set out, they have a few close calls with death before arriving in an idyllic patch of land for a new kind of adventure.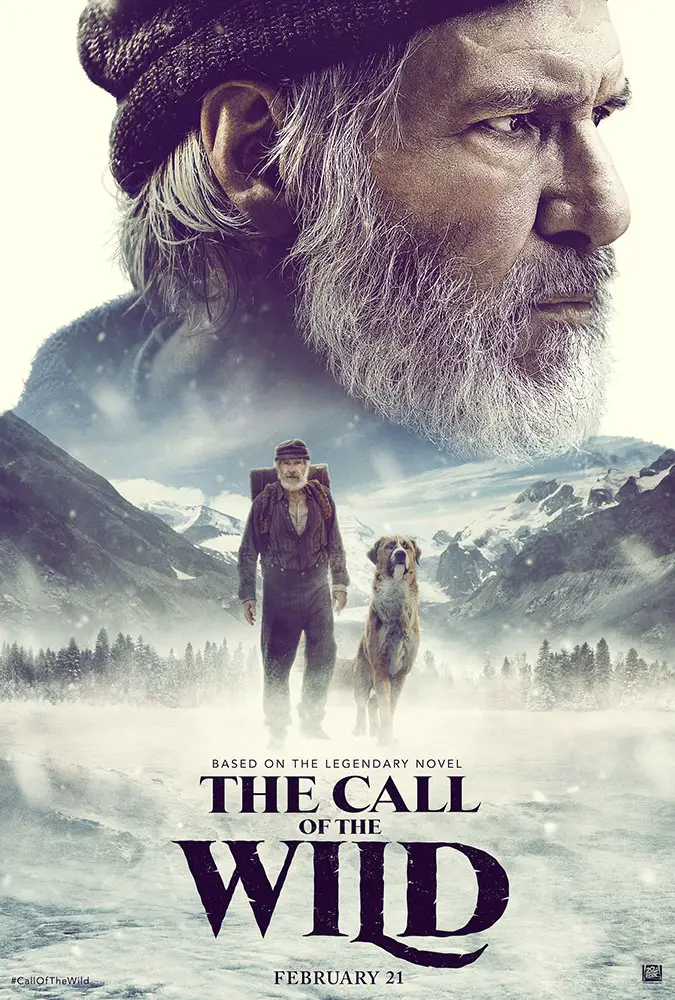 "…a sweet, heartfelt story..."