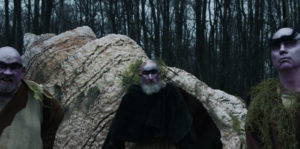 SLAMDANCE FILM FESTIVAL 2022 REVIEW! Written and directed by Greyson Horst, The Bugs and the Slugs follows a human boy, Cricket (Manny Dunn), who goes on a sexual journey through an alien planet. When it is discovered that he has a forbidden relationship with a troll, he must fight for his life. Cricket will have to express to everyone why he belongs or be cooked and eaten.
I'm not entirely sure where to start my review. I've seen some odd films in my life, and this ranks up there as one of the strangest of them all. Sex is the primary vehicle by which this story is told (this is something I feel like I've been saying a lot lately; I'm not sure if that's my fault or someone else's). As Cricket navigates a new world, one filled with unfamiliar creatures and new sexual scenarios, intercourse guides him, frustrates him, and intrigues him — this ultimately becomes his obsession, and it's clear that it's one of many others.
In many ways, The Bugs and the Slugs advocates for normalizing sex and not ostracizing those who love it. Honestly, the sci-fi fantasy accurately expresses its point, and I tend to agree with what it has to say. Furthermore, there's a lesson in general tolerance and acceptance that permeates the production. Throughout, viewers are thoroughly introduced to the idea of accepting people as they are. Beyond the insanity that constitutes the fun, if absurd, narrative, its message will resonate with viewers, and that's an accomplishment.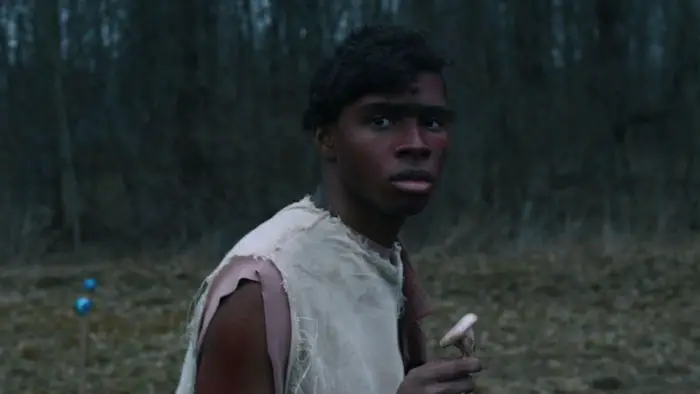 "…Cricket navigates a new world, one filled with unfamiliar creatures and new sexual scenarios…"
We've all seen films where animation meets live-action, like Space Jam and Enchanted. However, even considering those big-budget titles, it is hard to say that many other films can compete with how beautifully these things are blended here. Horst brilliantly pairs the animation and live-action in a seamless combination of transitions and detailed drawings. The animation allows viewers to temporarily suspend their disbelief and accept the film's absurdities. I'd go as far as to say that in comparisons between this and those previously mentioned highly-regarded films, Horst's short comes out favorably.
However, The Bugs and the Slugs is so truly odd it's uncomfortable. In fact, it's so much so that, even accounting for the numerous positives, I am somewhat turned off by the plot. I feel that there are ways to address the touched upon ideas without going so overboard. But Horst is a bit overzealous in his attempt to make things weird. This creates a disconnect between us and the characters.
The Bugs and the Slugs is just as weird as viewers would expect a film with this title about sexcapades to be. But there is so much more going on than just the absurdities that surround sex and its many unique forms. A spectacular blend of animation and live-action and splendidly unique ways of addressing ideas of sex and tolerance come together to create a genuinely twisted film about humans and aliens. There are maybe too many oddities present throughout the film, but everything rounds itself out to something positive and relevant.
The Bugs and the Slugs screened at the 2022 Slamdance Film Festival.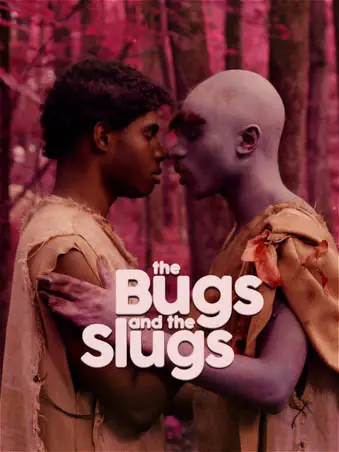 "…a spectacular blend of animation and live action…"