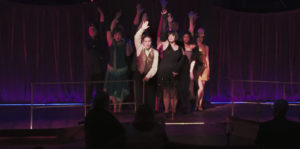 SLAMDANCE FILM FESTIVAL 2022 REVIEW! For many people, what gets them out of bed every day is their calling in life. For the subject of Imperfect, Regan Linton's said calling has always been acting. But, getting out of bed for her is a daily challenge as she uses a wheelchair from a car accident in college where she suffered a spinal cord injury. Yet, Linton does not let her disability prevent her from acting or living out a dream to direct the musical Chicago, a sexy, raunchy, and stylish production known for its elaborate and showy musical numbers and scandalous subject matter, with the Phamaly Theatre Company in Denver, Colorado. The Phamaly Theatre produces well-known plays for actors with disabilities. Linton has been part of the theater company for many years, including its artistic director.
The documentary, directed by Linton and Brian Malone, is not about observing men and women struggle with physical, cognitive, intellectual, or emotional disabilities. It's quite the opposite. It's about watching a production come to life and one, that even for those who have no ailments, is a challenge. The film presents a meaningful treatise about why theater is society's most artistic form of expression because it does not matter who or what you are. It's all in the delivery, especially when it is one hundred times more difficult for an actor with a disability.
We witness the show come to life as Linton directs the famed, award-winning musical. We are there from auditions to opening night. As the camera captures a unique behind-the-scenes life of an assemblage of disabled men and women, Imperfect reveals the dedication and sacrifice made by each. Some of their imperfections are unseen, and others are impossible to miss, which makes the impressive undertaking of creating the production all the more so.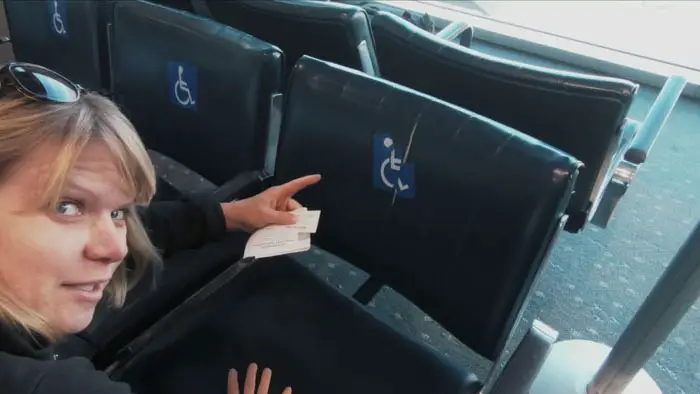 "A long-time working actress has Parkinson's, another suffers from shingles…"
The relationships Linton and Malone build on-screen with the Chicago cast and its staff is the story being told. A long-time working actress has Parkinson's, another suffers from shingles, someone has a seizure, and a stage manager has blood clots. The list goes on with each character from Roxy Hart and Velma Kelly to Billy Flynn, Matron "Mama" Morton, and Mary Sunshine, as well as all the rest, the co-directors ably capturing the heart and soul of each on stage and off in their less glamorous real life.
And like any theater production, the best drama is what's never seen on stage but in the wings, such as a romantic interlude between a young blind woman and a young disabled man who loves the theater and works at a hardware store. Although fleeting, it reveals how theater brings out emotion and human connection needed by so many. These men and women are very hard on themselves, and we see them break down as they try and perfect their roles. Movement is a challenge, processes are slow, and they suffer from pain, but they carry on.
Call them theater geeks, but these men and women are heroic and deserve a standing ovation, and the world at large should receive their production of Chicago well. With Imperfect, directors Linton and Malone compellingly and lovingly bring this real-life story to the screen.
Imperfect premiered at the 2022 Slamdance Film Festival.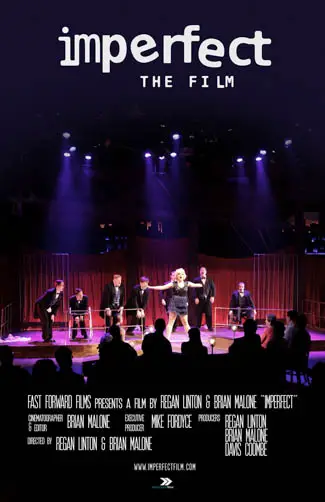 "…the best drama is what's never seen on stage but in the wings..."