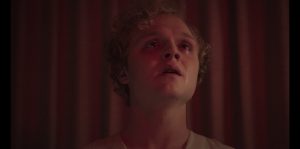 2020 was the year that the whole world experienced the bitter taste of loneliness and isolation. Ironically, this seclusion was a shared experience, and it has had long-lasting consequences on society. But what would happen if loneliness was a monster that feasted on our fears? The answer to that question lies in the utterly disturbing psychological thriller written and directed by Patrick Picard, The Bloodhound.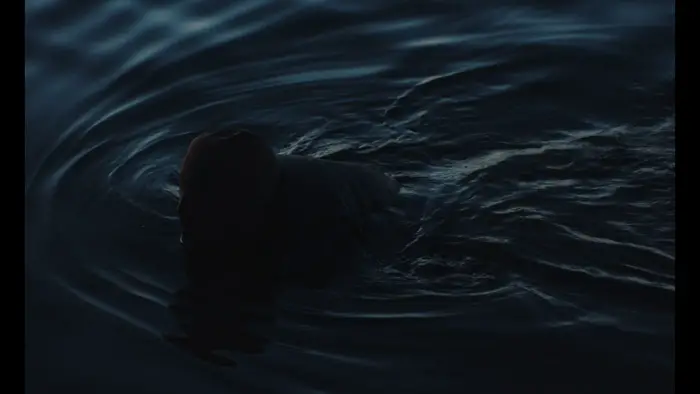 "JP is a wealthy but lonely man…he asks his friend Francis to visit him…"
JP (Joe Adler) is a wealthy but lonely man who lives in his modern mansion in the woods with his twin sister, Vivian (Annalise Basso). He asks his friend Francis (Liam Aiken) to visit him and, as he puts it, "have a long sleepover together." The film begins with the Francis arriving at the mansion. From the outset, one can tell that there is something very wrong with JP. He is agoraphobic and introverted. He refuses to communicate with anyone outside of the seemingly safe walls of his house; even his doctor believes he is a little melancholic. JP's discomforting behaviors mixed with Adler's elegant acting brings tension to the film early on.
On the other side of the coin, Francis is a very calm and apparently harmless young man, but as the story unfolds, we get to see his darker side. Although Aiken does not portray this persona as well as his counterpart, Francis is a well-written character. He is on the verge of bankruptcy and desperately needs money. After understanding his situation in the first half, it is easy to calculate why Francis is willing to put up with all this trouble and spend time with his extremely wealthy, control freak of a friend. Francis has a plan, but the atmosphere of the house induces fear in his heart. The situation gets even more complicated when JP shares his nightmares with Francis and talks about The Bloodhound.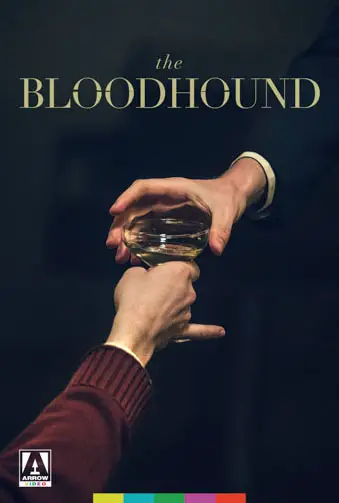 "…this creature does not kill or even hurt its victims..."