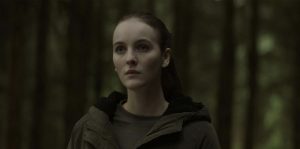 NEW TO VOD! Without turning too much into a recipe blog where the writer tells you their entire life story before the recipe, I'll let you all in on a personal fact about me: I'm adopted. I was adopted when I was two weeks old by the only people I will ever truly consider my parents. I have never met my birth mother, although I probably could if I wanted to, I just haven't yet. I mention this because searching for birthparents is at the crux of Rose Plays Julie.
Rose (Ann Skelly) is a new veterinary student in Dublin. Alongside all the coursework, Rose is distracted by the recent finding of her birthmother's phone number. She calls her twice only to hang up both times. Finally, her birth mother, Ellen (Orla Brady), gets back in touch with Rose. She doesn't want to meet Rose, so she finds out where Ellen is shooting her latest film, as she is an actress. Ellen wouldn't talk to her on set, so Rose finds out that Ellen's home is for sale, and calls the realtor, claiming to be a prospective buyer.
While at the house, she meets Ellen's other daughter, Eva (Sadie Soverall). Ellen arrives during the realtor's tour, and Ellen finally agrees to speak with Rose. She tells her why she didn't want to meet her, and it is a doozy. Think Olivia Benson's character on Law & Order: SVU as a hint (if you don't watch the show, oh well, I tried). When Rose finds out, she goes on the hunt for her birthfather, Peter Doyle (Aidan Gillen). I assume you might guess that since Aidan Gillen is playing this character, he might be a snake in the grass, and he is, to say the least.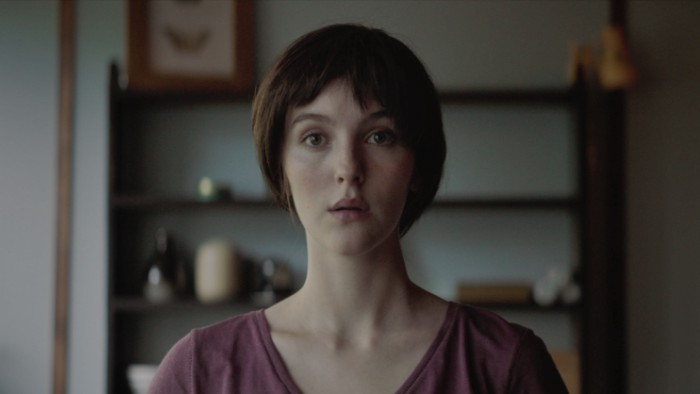 "…Rose is distracted by the recent finding of her birthmother's phone number."
Considering my background, Rose Plays Julie is an extremely important film. It shows the mending that takes place when a birth parent and their long lost children reconnect. It shows the effects that being adopted have on a person, which I'm sure most people don't really think about that often. There is also a rape-revenge element to the film that is unbelievably awesome and satisfying, while still utterly heartbreaking.
The performances by Skelly, Brady, and Gillen are all impeccable. Gillen especially is perfect as someone who ends up being the villain, which is no surprise because hello, Littlefinger. Skelly and Brady are both wonderful heroines who end up finally becoming family. The film is not a traditional horror film per se, but it absolutely contains emotional horrors that none of us would ever want to face. I love the script by the directors, Joe Lawlor and Christine Malloy, as well as Tom Comeford's cinematography, which helps convey the overall tense and melancholy tone by focusing on the gloominess of its locations (London and Dublin, respectively).
Rose Plays Julie is an emotionally cathartic thriller that is good for pretty much any adoptee to see. Obviously, those aren't the only people who should see it. If you love an intense revenge story or a film that will give you a good cry, you should seek it out. It's subtle until it's not, and then it grabs you. I enjoyed it very much.
Rose Plays Julie screened as part of the 2020 Nightstream Film Festival.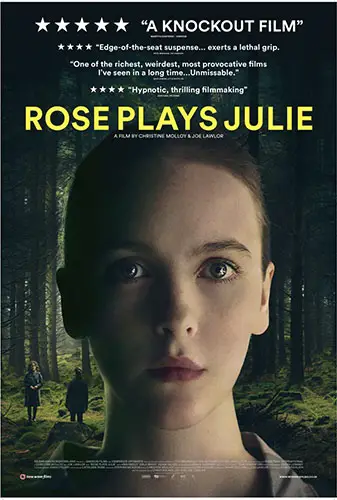 "…an emotionally cathartic thriller..."