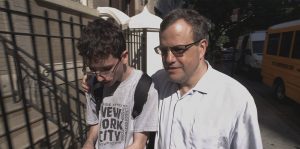 Biggie said it best: "Mo money, mo problems." David Greenwald's documentary The Blech Effect rivetingly traces a millionaire's cataclysmic downward spiral from the zenith of success to the trenches of defeat. The filmmaker casts an unflinching eye at his broken-down subject baring his soul, atoning for his sins, and lamenting the past. There's no way back for him. This is a trip down a rabbit hole that's as devastating as it is transfixing.
David Blech is a bipolar, manic depressive gambling addict. He also happened to be one of the 400 wealthiest men in the U.S. (according to Forbes) back in 1992, when he controlled numerous biotech companies. It all started with Genetic Systems Corp – the business that David founded with his father and brother in the 1980s, and later sold for $300M. He and his brother started several companies off the back of that, making an additional $100M. David fervently believed in monoclonal antibody technology that allegedly "killed cancer cells and cancer cells only." His dream? To be remembered as a savior, a man whose companies saved millions of lives.
"I have lost my money in a myriad of rollercoaster rides," he states. Despite having vowed never to be involved in the stock market, David invested into stock instead of his own company, which in turn led to extreme financial losses, fraud, stock manipulation, gambling, bankruptcy, and deep depression. Along for the "rollercoaster ride" are his supporting wife and autistic son.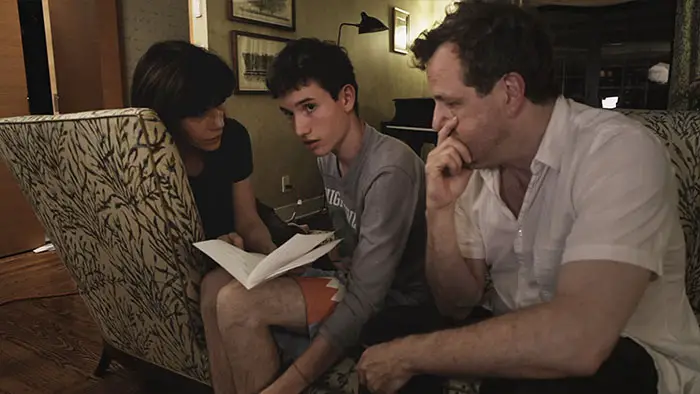 "…traces a millionaire's cataclysmic downward spiral from the zenith of success to the trenches of defeat."
Greenwald avoids sermonizing or condemning his subject. David does enough of that himself, burrowing deep into his sorrow. He's broke, owing millions to people. He's behind in rent and faces serious jail time. He attends Gamblers Anonymous meetings. He's hunched over, beat down, heavy eyelids betraying decades' worth of bad decisions and regrets. He desperately tries to get by, making "desperado asset sales." "If we don't sell the asset, my whole world may come tumbling down," he says, and it's evident that it already has.
David is also brutally honest, a man with nothing to lose, and nothing to gloat about. "The crimes I've committed were mainly against myself and my family," he half-whispers, before remembering how he "pillaged and raped his mother's estate," trying to save himself. Being in this state, on camera, seems to have brought him down to earth a little. He worries about his son, about his education and therapy. He's more aware of life's nuances, the "little changes" around him.
The last 20 minutes of The Blech Effect will burrow themselves into your mind, as deeply as David burrows himself into blankets while fighting depression. Greenwald's film touches upon many things, but David himself summarizes it best: it's "a cautionary tale about manic depression, using leverage in business and putting money over family." As such, its powerful effect cannot be underestimated.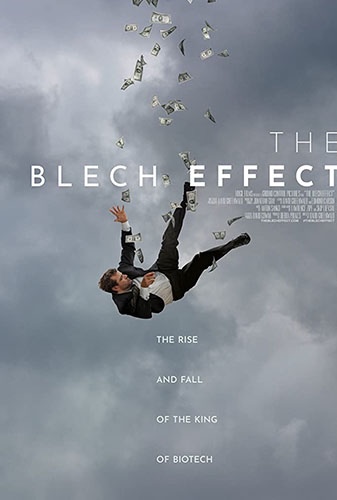 "…its powerful effect cannot be underestimated."