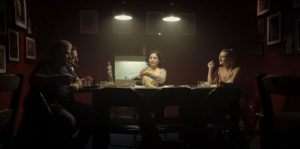 On paper, The Bezonians should not work. To begin with, writer-director Savvas D. Michael's feature film is yet another British gangster flick, the kind that were all the rage in the wake of Snatch. Family man Plato (Andreas Karras) is the proprietor of The Bezonians, a social club mostly catering to Greeks nestled in northern London.
Karras' smooth narration tells of the colorful bunch who call the club a second home. There's the handsome and strapping Achilles (Savvas D. Michael), who longs to fall in love and be a hero. He gets half of that dream in the form of the mentally stunted Anthony (Jamie Crew), whose traumatic childhood left him scarred. The neighborhood drug dealer and wildman Taz (Jason Duff) buys most of Plato's product every week to sell about town. Mike (Chris Tummings) is black and is quite loyal. Most of these intros have Plato describe the character's personality, as viewers witness actions that strengthen what is being said.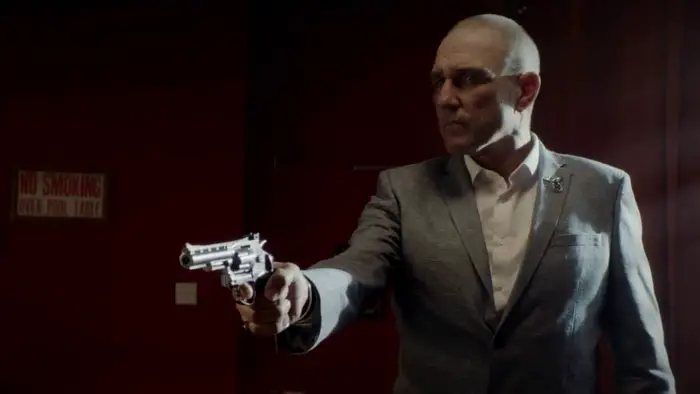 "…the debt collector gives them a tight window to come up with all the dough."
While some interstitials, such as amusing banter about if Pacino or De Niro is the better actor, are present, much of the first 35 minutes plays out in that fashion. Then Ladies Night is introduced, in which the madame insults Mike, so she gets her comeuppance. Naturally, this pisses off her brothers, who go to wreck The Bezonians, only for the denizens we've come to know to ambush them.
But even that story beat, being introduced after the 30-minute mark, is not what The Bezonians is about. No, just under halfway through the 98-minute runtime comes the plot. Lola (Lois Brabin-Platt), who Achilles fancies, is invited to a poker game and wins big. This puts Plato in a tough bind, wherein the debt collector (Vinnie Jones) gives them a tight window to come up with all the dough. Can the down-and-out lifers who frequent the social club rally together and save their home away from home?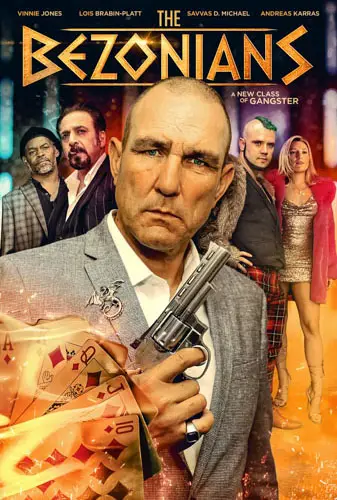 "…on paper, The Bezonians should not work."