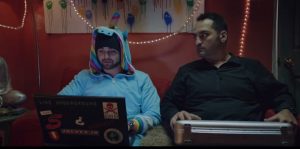 All kinds of lines are crossed in director Josh Tessier's debut feature, Overrun. In the action-thriller, Omid Zadler plays Marcus Lombardi, a former military extraction specialist hired by Ray (Robert Miano) to infiltrate the mansion of Russian Mobster Arkadi Dubkova (Bruce Dern). His job is to extract an important briefcase and deliver it to Ray.
As all crimes go, a double-cross occurs when Marcus meets up with the corrupt detective Ed Dobbs (William Katt) for the handoff. Instead of giving over the briefcase, Ed murders Dubkova's son, Yuri (Nick Benseman), in front of Marcus and proceeds to frame him for it… all at Ray's request. But Marcus gets the upper hand and takes the briefcase.
Now Marcus is on the run. Ray still wants the briefcase and kidnaps Marcus' sister, Reyna (Chelsey Goldsmith), to ensure he turns it in. Next, Dubkova puts a hit out on Marcus for $1 million, or $2 million, if brought back alive. Then there's Blake Finning (Johnny Messner), the unwitting police detective assigned to investigate Yuri's murder. To complicate things further, Blake used to date Reyna and doesn't believe Marcus' story about the frame-up because of his checkered past.
Now with four assassins after him, Marcus has to prove his innocence with the help of tech-specialist Auggie (Jack Griffo) and street-smart junkyard owner Doc (Nick Turturro). Then there's good guy Blake, who is just doing his duty by hunting Marcus along with his more pleasant-mannered partner, Detective Walsh (Chris Tallman).
Though incredibly violent, Overrun is just good light-action fun; emphasis on light. There is a lot of gunplay, but the real action is in the up-close hand-to-hand combat. Omid Zadler looks real good punching and stabbing his way out of messes. But, again, there's blood but light-action blood.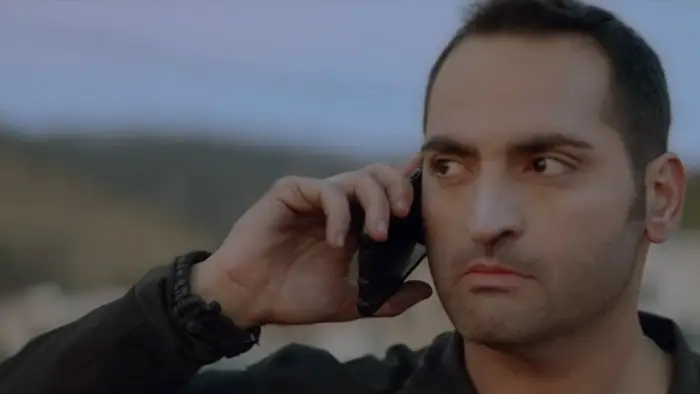 "…with four assassins after him, Marcus has to prove his innocence…"
My only real complaint, which is minor, is the overall tone is, in fact, too light for my taste. Each character is a caricature of various mobsters and assassins in similar comedies. In addition, the dialogue and side moments tend to be a little too jokey in nature and hard to take seriously.
But the cast of Overrun is strong. Omid Zadler shines as the troubled lead. He fights well, and his acting is good enough to carry the entire film. He's surrounded by several veteran actors in Katt and Turturro, but it doesn't get much better than Bruce Dern. Not quite sure I buy him as a Russian, but he's got everything else needed to be the intimidating big boss in the end.
Lastly, for a low-budget action movie, it is fun to watch visually. Tessier has a long list of credits in the stunt world, and the man knows how to shoot action sequences and how to tell a story through action. Some clips are only a second long but needed to ensure the fights and chases make sense in the end.
Fun and action are on the menu, and Overrun does not disappoint. If the story was less jokey and the plot less complicated, it might have moved the needle higher for me, but in the end, it's a solid film with good performances all around.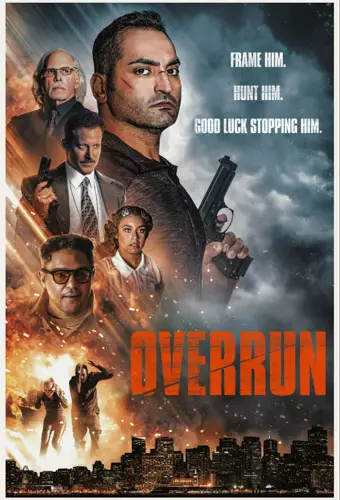 "…Zadler looks real good punching and stabbing his way out of messes."