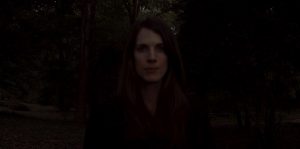 The Awakening of Lilith takes viewers on a dark emotional downward spiral with the titular young woman living through an intense time of loss and anxiety. The source of her pain is only revealed in the shocking final moments of the film. Lilith (Brittany Renée) has isolated herself, avoiding everything outside her bubble of hell. Incomprehensible impressions and sequences repeat with foreboding chords underlining the grief she feels. An early conversation with her mother explodes into an argument over Lilith living in a house her father left her.
The film doesn't make sense in a classically logical way, with sequences of events building to a conclusion. The audience is tasked with piecing together bits of imagery and information that are parceled out, in much the same way Lilith does, to arrive at some rational explanation of the journey that brought her to this emotional state. Unfortunately, scenes from peaceful suburbia are only a deeper hell to Lilith. Her neighbors seem to be nothing more than the walking dead. Every interaction with anyone outside her personal darkness starts pleasantly enough but soon goes sideways. People who seem caring and friendly suddenly turn on her with sarcasm and accusations. Those around Lilith seem to see her only in terms of her impact on their lives.
In Judaic mythology, Lilith is a demon who was Adam's first wife. The Awakening of Lilith directly references this during a bible study in which the group proposes to abandon their King James biblical creation myth and study Lilith instead. There's ambiguity around whether they mean the ancient figure or the on-screen character, but they turn derisive and bullying toward her either way. Perhaps that is only her distorted perception. Lilith dreams of walking through woods in robes that might be a witch's cloak. She practices incantations with candles and calls to some unseen entity.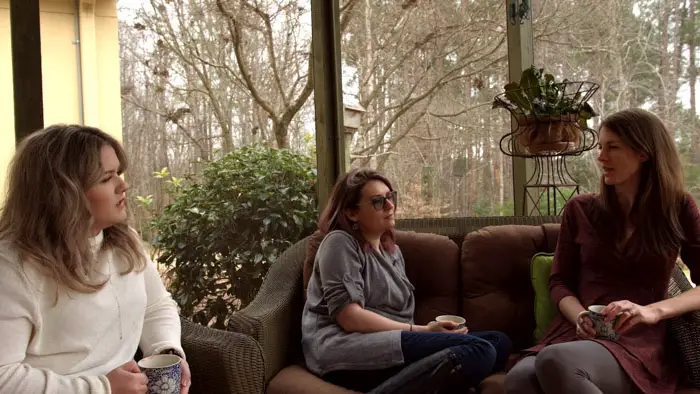 "…intimate ride-along with Lilith's internal torture…"
Director-writer Steven Adam Renkovish has created a feature-length dramatic tone poem. While clearly meant as an art film, even, perhaps, falling into the experimental category, The Awakening of Lilith is still accessible enough to enjoy as a dark mystery. Announcing itself with a quote from the poet Rilke, the film never shies away from its art-house aesthetic. The score by Seth Anderson quietly creates the space around Lilith, and the soundtrack includes lovely songs as well as powerful classical moments from Vivaldi and Mozart.
The low-budget indie production elements work perfectly, making this intimate ride-along with Lilith's internal torture nearly unbearable and more authentic for the uneven lighting and cinematography. Renkovish really captures the vibe of the best of David Lynch's mind-blowing alternate realities. Renée perfectly embodies Lilith with the great abyss of darkness and nothingness threatening to consume her. Trapped inside herself, she lives through a horror show of images and fears dredged up from the darkest corners of a soul obsessed with pain and survivor's guilt.
While the narrative is surreal and maybe out of sequence, seen through the twisted lens of Lilith's troubled mind, the progression of her descent will be all too familiar to anyone who has suffered a profound personal tragedy and loss. Is her mind disintegrating, or is this part of a process of healing? The Awakening of Lilith is a beautiful, terrible look at emotional anguish from the inside.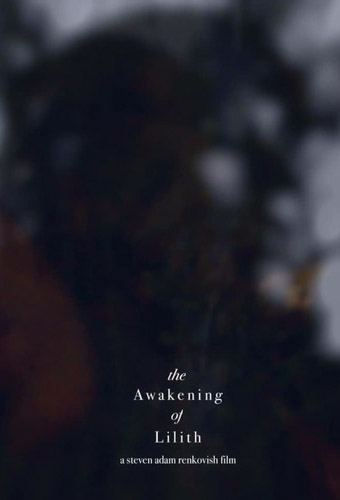 "…a beautiful, terrible look at emotional anguish..."