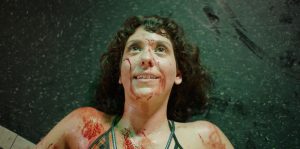 PALM SPRINGS SHORTFEST REVIEW! Short films allow for a little reprieve from the difficulties of the real world, while often providing some insight into the world. Usually, it seems the writers and directors of shorts appear to take great pride in creating stories that resonate with their audiences. The Adventures of Whit is not one of those films. Whit (co-writer Josette Barchilon) is an eccentric stripper at a local club. She loves her job and appears to care for those who regularly show up to gawk at her. When her favorite customer, Jimmy (Nate Shelkey), turns up dead, Whit, with the help of her imaginary friend, Homie (Stephanie Beatriz), makes it her goal to find out who murdered him.
In just six minutes and fourteen seconds, writer-director Andrew Barchilon and Josette Barchilon manage to create a film, regardless of how ridiculous, that develops and comes to a succinct close. In that short amount of time, the writers unconventionally attract audiences and have their wild story appeal to the masses (or at least anyone willing to give it a chance).
As I previously mentioned, it seems that short films often contain deep, meaningful themes and stories. The Adventures of Whit manages to attack audiences in an entirely different way. The only thing present in the film is what is visible on the surface. There are no underlying themes, what you see is what you get, and nothing more. With that being said, the final product is not a disappointment. The Adventures of Whit contains some rather unique performances from its unknown actors.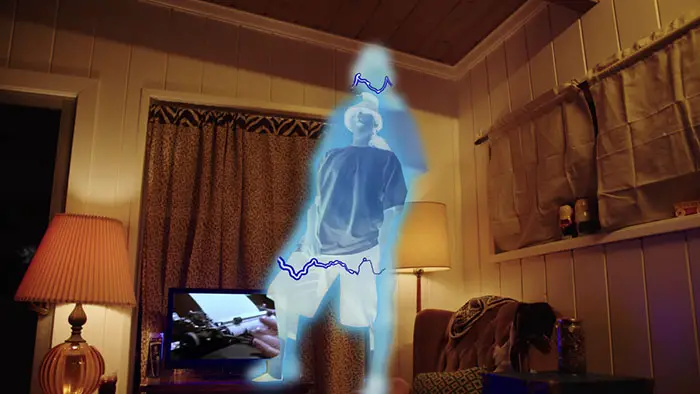 "…Whit, with the help of her imaginary friend…makes it her goal to find out who murdered him."
In particular, Barchilon's performance is unique and one-of-a-kind. Whit is ridiculous, she's somewhat incomprehensible, and her ability to connect with other characters in the film–with her clothes on–is almost nonexistent. Whit's level of awkwardness and the fact that she is (somewhat) attractive allows her to be semi-appealing (at best) to audiences. She has some things going for her, but I do not honestly believe that it is enough to carry even a short film with such a horrifically defined plot. I am not entirely sure that Barchilon's acting ability is sufficient enough to carry her on to bigger and better things, but her ability to play such a ridiculous character speaks, in some ways, to her acting ability.
Alongside Barchilion in The Adventures of Whit is Homie, the somewhat ghetto and quasi-politically-correct imaginary friend of the titular character. As I sit watching the film, I grapple with the idea that Homie is, in every regard, useless. She serves no purpose other than to allow Whit to speak out loud and, in some ways, narrate the story. This seems sufficient enough a reason to include the imaginary friend. However, Whit narrates even when Homie is not present, demoting her from somewhat integral to completely useless.
Many of the choices that the Barchilons make from beginning to end of The Adventures of Whit seem pointless. I love to walk myself through a film right after watching, dissecting every potential metaphor, but there is nothing here to dissect. Whit and Homie are frustratingly useless from beginning to end. Except for one or two key moments, Whit's presence is ultimately annoying and leads audiences down a path of irritation and pain. The silliness of the story does provide a simple escape from reality, but the reality of The Adventures of Whit is that audiences can do without it.
The Adventures of Whit screened at the 2020 Palm Springs Shortfest.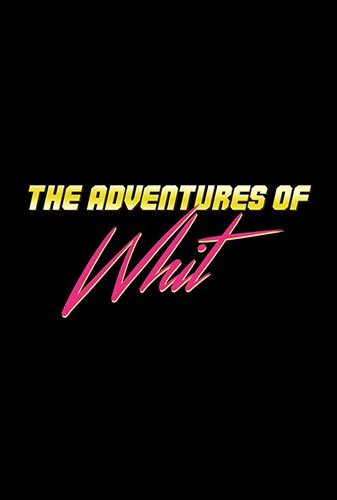 "…what you see is what you get…"